At Ascot Heath Infant School we have five core values which we share with the children, staff, parents and governors. These are embedded throughout our curriculum in all classes and year groups.
Our values are: Respect, Responsibility, Perseverance, Empathy and Curiosity.
They are each represented by a different finger on a hand.
Each term one child is nominated for a Governors Values Award. Please see the award winners photographs below.
Celebrating our School Values
The Governors at the school are committed to our whole school values. This is clearly shown through their engagement in our Values Assemblies. They also visit the school regularly and take part in or observe the Five Values in action. Please click here to read about the celebration of our values from the Governor Viewpoint.
Governor Awards December 2017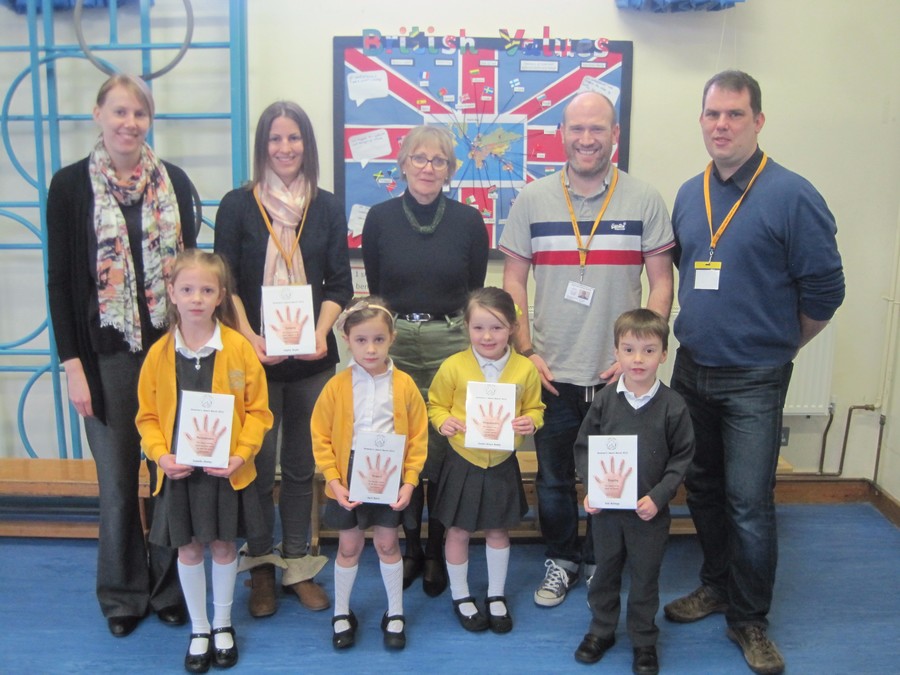 Governor Awards Spring 2016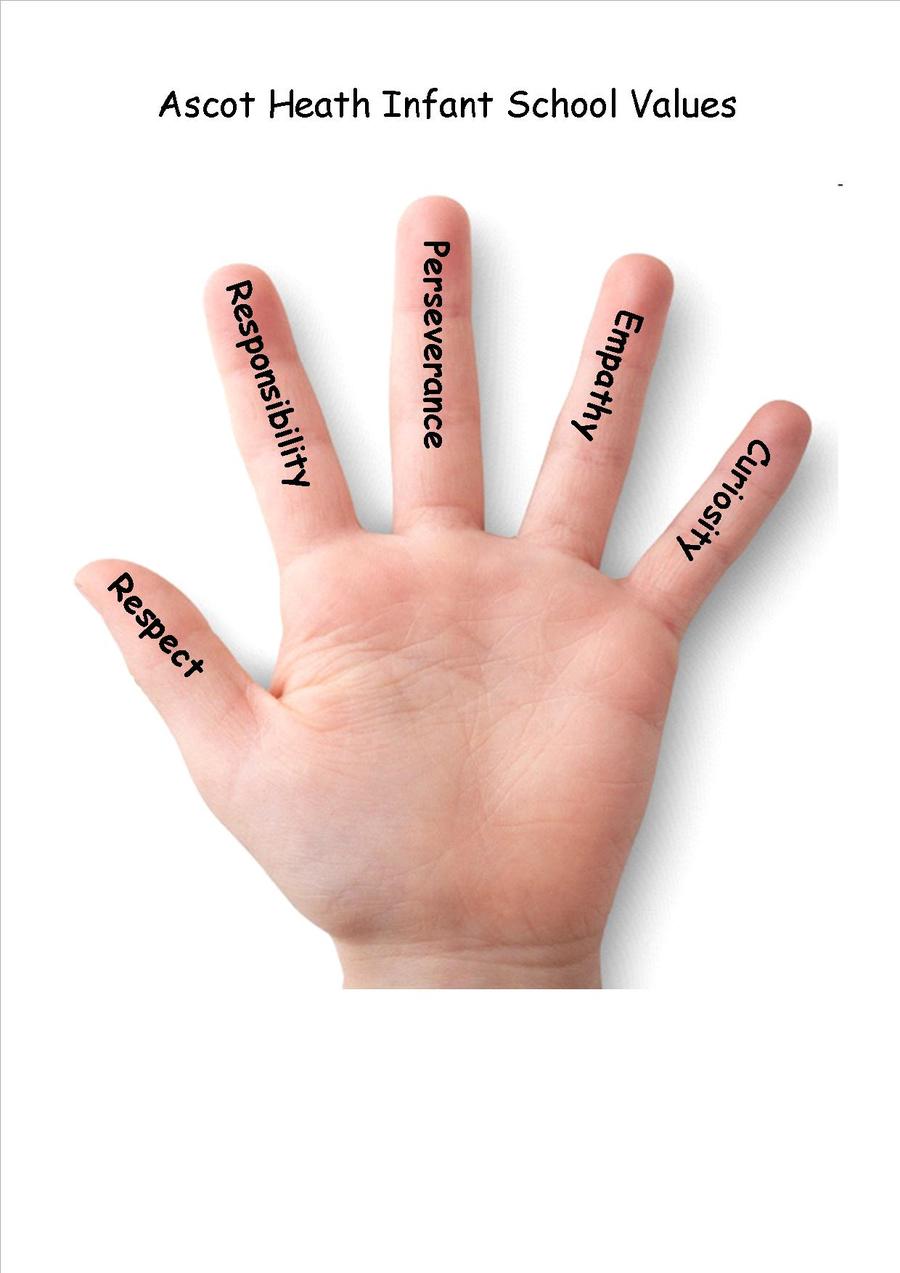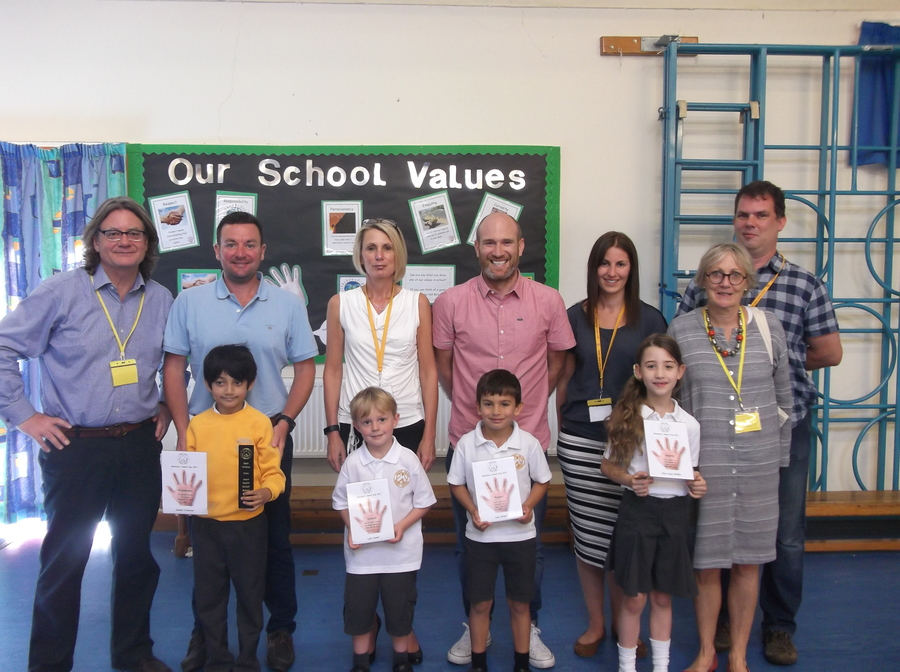 Governor Awards Summer 2017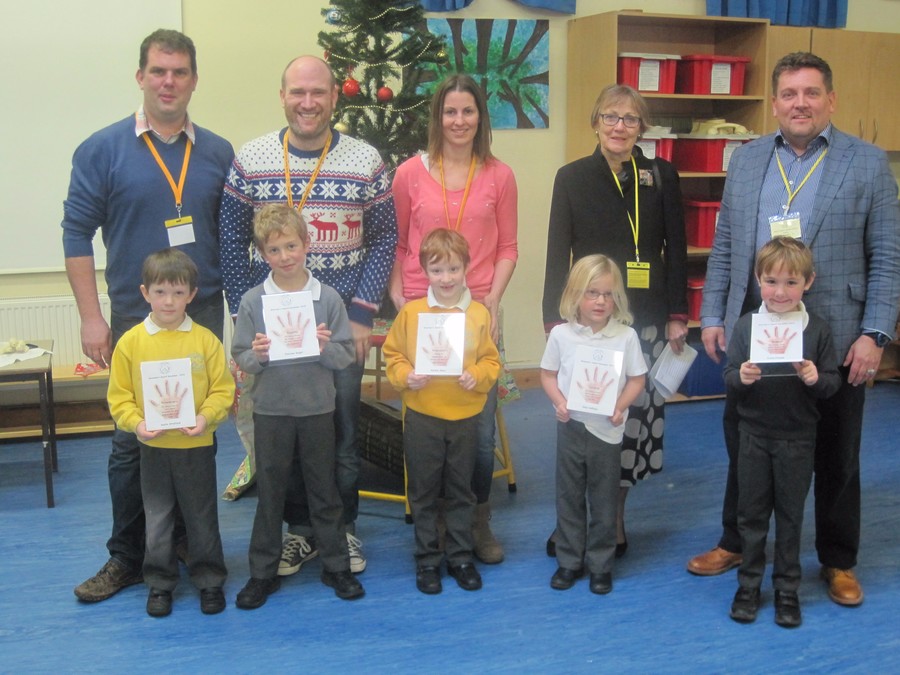 Governor Awards Autumn 2015