Welcome to Squirrels
Autumn term 2019
21.12.18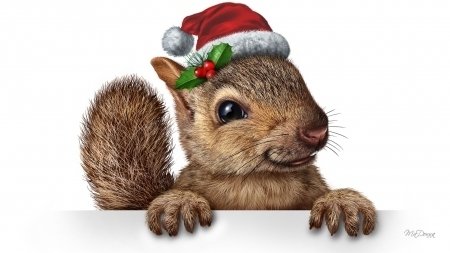 The children did brilliantly this week with their carol concert.Thank you so much for supporting them. They worked very hard to learn all words to the songs and it is quite a skill to be able to sing along with a piano. We are very proud of all of them.
It has been a busy term and the children have worked very hard and totally deserve a well earned rest! We were sad to say goodbye to a couple of Squirrels today, but wish Ben and Fletcher all the very best with their new adventures in their new schools. We will miss you.
Thank too for all your lovely cards and presents that you have given us. We are so thankful for your generosity and kind wishes.
We hope you all have a fantastic Christmas and some special family time together. Looking forward to seeing you back on Tuesday the 8th of January.
Mrs Rogers, Mrs Arden and Mrs Haselden
13.12.18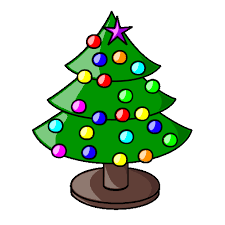 We are very lucky in our school, that we have Mrs Boulter, who is our resident artist. Each half term she works with a different class on a pottery project and this half term it was our turn. Squirrels have made beautiful Christmas angels. They have cleverly used different objects to create patterns and prints in their clay and thought carefully about the glaze they wanted to use.
It has been a very arty week and we have also been busy weaving. This has taken a serious amount of perseverance but I think you will agree they look brilliant! Here are some examples of our work.
7.12.18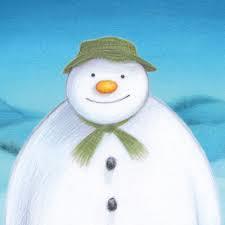 Squirrels have created some beautiful snowmen pictures this week. Look at the way they've created their backgrounds using tissue paper in different shades of blue and used snowflake sequins to give that extra bit of sparkle to their winter sky. Here are a few examples of the children's work.
30.11.18
This week we have been: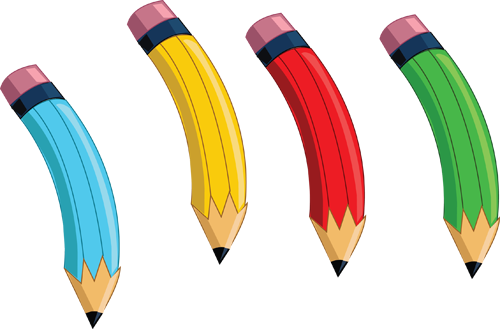 Finding fractions of a shape: half, quarters, three quarters and thirds.
Maths quiz
Inverse and addition missing numbers.
Reading the story 'George saves the world by lunchtime' and talking about how we can look after our world.
Using adjectives to write a snowman adventure.
Investigating how temperature and salt affects melting.
Using clues to find our new Christmas topic.
Discussed advent and created our own class calendar.
Learnt our songs for the carol concert.
26.11.18
Today we started our new topic! It began with a hunt around the playground for clues. We found 6 pictures with a secret word which connected them together. After lots of hunting and a bit of thinking, we'd got it! A snowflake, a hat, a scarf, a carrot, some stones, some sticks ... a snowman!!
Our new topic is The Snowman. We can't wait to learn more about the story!
Respect Responsibility Curiosity Perseverance Empathy
23.11.18
We have had a fab week in Squirrels thinking about all our values.
Highlights of the week include new responsibility teams in class; including energy monitors, librarians and respect police! We also enjoyed exploring famous scientists and how their curiosity changed the world. We also thought about how we can step into other people's shoes and think about how they are feeling. As well as completing some very tricky challenges that needed a lot of perseverance, such as untying a very knotted piece of string, trying to complete a 0-1000 dot to dot and building card houses. Phew!
The children have been brilliant and we have very much enjoyed listening to their ideas and suggestions and watching them face those tough challenges positively. Well done Squirrels! They finally enjoyed some nice calming activities at the end of the week, learning different ways to relax.
23.11.18
This week we have been: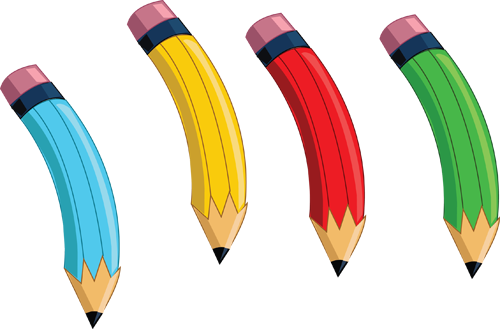 Practising inverse + and – number sentences.

Adding two 2 digit numbers.

Thinking of ways we can be respectful in school and designing posters to help others to be respectful.

Considering the things we are responsible for and how we can have responsibilities in school and at home.

Investigating how different scientists changed the world by being curious and discovering new things.

Thinking about empathy and what it is like to step into somebody else's shoes and how we can be more kind and thoughtful.

Persevering with some very tricky tasks.

Learning the importance of being quiet and calm to help us relax and deal with worries.
16.11.18
This week we have been: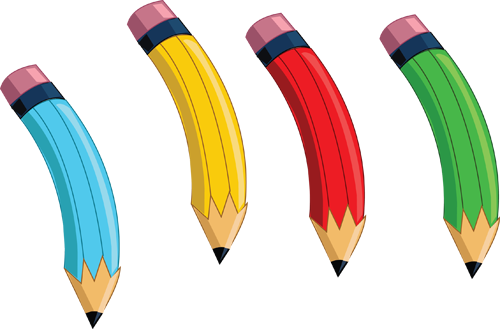 Learning how to divide by sharing.

Learning to tell the time to 5 minute intervals.

Using hour and half an hour later in a time telling strategy game: https://nrich.maths.org/6071

Reading and answering questions about remembrance day.

Taking part in a minute silence.

Preparing and writing a presentation about our houses.

Practicing our oracy skills to present our houses to the Year 1s.

Using charcoal and paints to create a seasonal landscape.
9.11.18
Our lovely 'Squirrel Borrowers' have been super busy designing and building their own rooms. They have practised a whole variety of skills to wall paper their walls, build and make their own furniture and add lovely details and home comforts to their rooms. Here are a few examples of their work.
Can you spot:
bunk beds and a ladder.

coat hangers and clothes in a wardrobe.

a nicely sewn duvet cover and pillow.

a family photo.

a disco room with dance floor.

a bedside table.

a wall clock.

a rug

a tiny book on a table.
9.11.18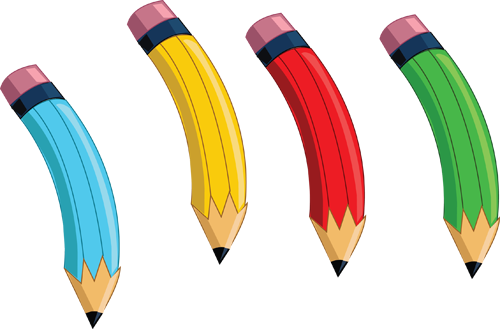 This week we have been:
Looking for patterns in our addition and subtraction sums, e.g if we know 23+11, we can work out 23+12 and 33+11.

Solving addition and subtraction sums.

Solving addition and subtraction word problems.

Rehearsing O'clock, half past, quarter past and quarter to times.

Learning about remembrance day and making our own class poppy wreath.

Taking part in a Lexicon art competition to design a gift card.

Adding instruments to the song Hands, Feet and Heart.

Using joining words in our writing.

Reading about bonfire night and answering comprehension questions.
2.11.18
This week we have been:
Using past tense to write about our half term news.

Writing a prediction, recording results and evaluating during science.

Identifying and describing the properties of 2D shapes.

Solving a mixture of addition and subtraction sums.

Learning to tell the time using O'clock, half past, quarter past and quarter to.

Finding the beat in the song 'hands, feet and heart'.

Practising our jumping skills and landing on 2 feet.
30.10.18
We have been learning all about different materials in science and today Squirrels have been scientific investigators! We planned out an investigation to see which fabric would make the best pair of trousers. We thought carefully about what we needed to do, what we needed to keep the same and what we needed to change. We listed the equipment and made a prediction. Then came the fun bit - testing it out! We wrapped each fabric in turn around a rock and rubbed it on the ground outside until a hole appeared. It was great fun and we discovered that denim is a very durable fabric. Have a look at our photos!
19.10.18
This week we have been:
Thinking of a writing target to make our writing even better!

Solving repeated addition calculations.

Learning how to change repeated addition sums into multiplication.

Drawing arrays to solve multiplication calculations.

Looking at the names and properties of 3D shapes.

Continuing to build our rooms in DT- adding details and thinking about how we can change things to improve them.

Using the musical instruments to play a rhythm pattern.

Creating the design for our Christmas cards (and discussing how Christmas is still a long time away)
12.10.18
This week we have been:
Practising subtraction using place value houses.

Finding different combinations of coins that make the same amounts.

Adding money.

Writing the opening of our own 'Borrowers story' using good adjectives.

Using a variety of skills such as measuring, estimating, and cutting to begin making our own 'Borrowers' rooms in DT.

Doing yoga and practising our hopping and jumping skills in REAL PE.

Discussing actions and consequences in PSHE.

8.10.18
Last Friday our school took part in 'Red, white and blue day'. This was a special day to celebrate the 100 year anniversary of the end of World War one.
The children in year 2 enjoyed taking part in different activities including learning about the Union flag and creating their own using different art techniques; learning how to march to a beat with Mr Ridgeway and to stand to attention, as well a a variety of other activities such as paper aeroplane making and learning about the countries of the world.
Mrs Rogers brought in a special instrument called a flutina squeeze box, that belonged to her great great grandfather who fought in World War 1. We talked about the importance of singing to keep soldiers spirits up and to help people feel positive .The children learnt a song called 'It's a long way to Tipperary'.
We finished the day with a special assembly lead by Les, from the charity ABC to read, who was an RAF pilot. He shared his experiences and knowledge of planes and brought in his special models for us to see.
On Thursday Squirrels enjoyed their trip to Bekonscot model village. The children were challenged with a pretty tricky mission to find their way around and find answers to questions about life in the model village. They did a brilliant job and used excellent observational skills. We took part in a workshop in the afternoon and pretended to shrink down into tiny 'Borrower size' and we found out about how homes have changed. We hope the children are inspired to build their own model rooms this week and include lots of details.
The children and staff would like to say a very big thank you to all the lovely parents and governors who were able to support us on the day. We couldn't have done the trip without you and are grateful for giving up your time to help us.
5.10.18
This week we have been: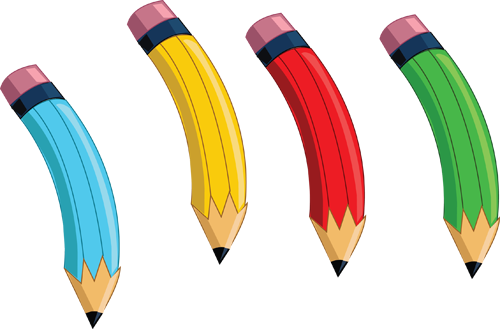 Estimating objects in metres and centimetres.
Using a ruler to accurately measure.
To add two measurements together and record.
Using < > = to compare two measurements.
Collecting Autumnal adjectives to write a poem.
Planning the furniture for our rooms.
Discussing rewards and consequences in PSHE.
Taking part in the Red, White and Blue day.
Used mixed materials to create our own Union flags.
learning how to march to a rhythm.
28.9.18
Over the last few weeks Squirrels have been learning about Christian religious symbols in RE. The children have made some beautiful stained glass windows. They are up on our windows so feel free to walk around the outside of the school to the classroom to have a look!
28.9.18
This week we have been: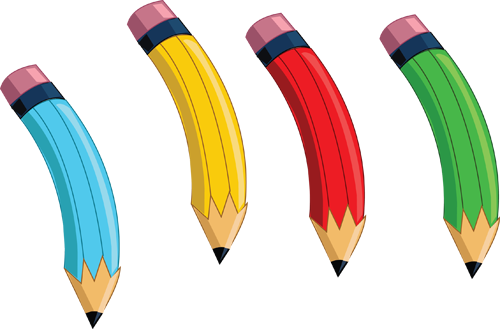 Using symbols to create our own stained glass windows.
Adding two, two digit numbers together using tens and ones.
Identifying coins and paying for an item.
Solving problems in maths (see examples below)
Using adjectives in our writing.
Writing about a setting of a hidden world.
Using Michael Rosen's poem 'A woolly saucepan' to discuss the properties of materials.
Designing a room for our DT project, using labels.
Discussing what having 'rights' means and how the sense of belonging in our class, comes with responsibility.
Enter text...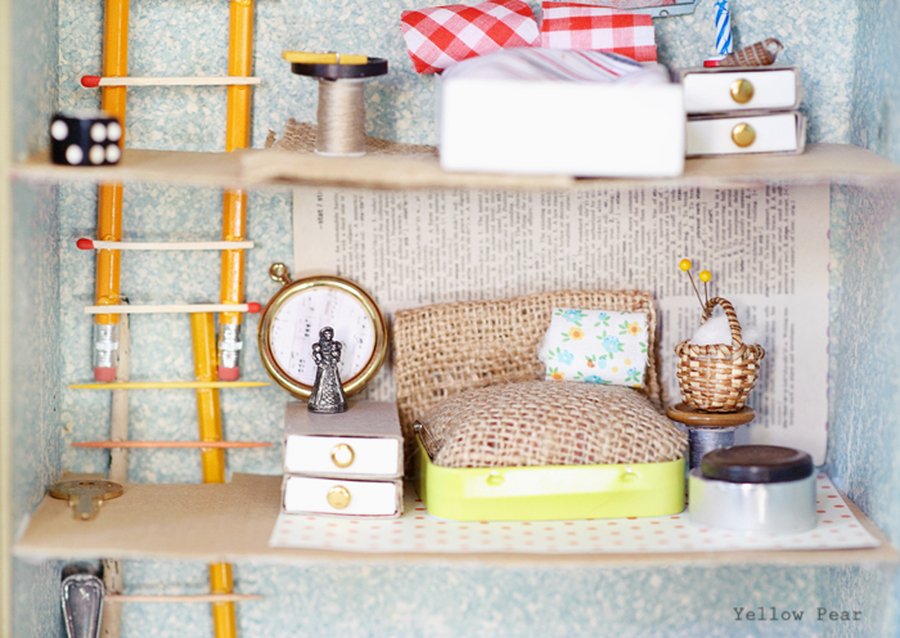 24.9.18
Squirrels we need your help.
Next week we will begin making our special tiny houses. Please don't forget to bring in a box (shoe box size is ideal) but also if you could collect anything that you could make into small pieces of furniture, that would be brilliant!
Here are some ideas:
off cuts of wallpaper
old fabric scraps
bottle tops, corks, old cotton reels
small boxes/matchboxes/yoghurt pots
egg boxes
It would be a good idea to keep all your special things in a named plastic bag. If you could bring them to school on Monday 1st October that would be lovely!
Thank you Squirrels
21.9.18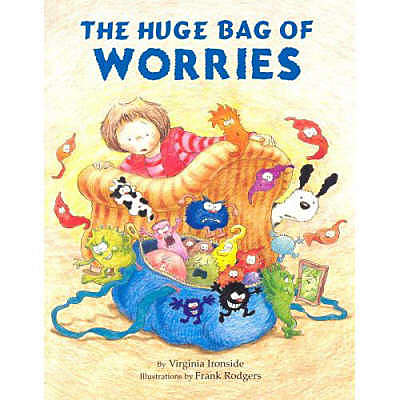 Today in P.S.H.E. we read a great story called 'The Huge Bag Of Worries', by Virginia Ironside. It is about a girl called Jenny who worries about things. In fact she keeps her worries in a big blue bag and the bag just keeps on getting bigger and bigger until she meets her kind neighbour who encourages her to open that big bag and share her worries with her and sort them out.
The children responded brilliantly to the story and they each wrote down something they were worried about. The children were very open and honest about their worries with each other. Here are a few examples of our worries:
I worry about the dark.
I worry about having bad dreams.
I worry that I might get an answer wrong.
I worry that I might not get on with my new class mates.
We have encouraged the children to share the worry they have chosen, with you at home too.
.......................................................................................................................................
20.9.18
This week we have been: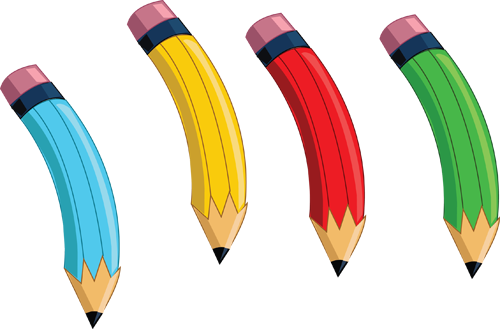 Reading and drawing pictograms and tally charts.
Subtracting, showing our working out using tens and ones houses.
Practising our English skills in Read Write Inc.
Creating our own 'Borrower' characters and writing about them.
Identifying materials in our class room and imagining what it would be like if everything in our rooms were made of wood.
Printing our own wall paper using different objects and repeating patterns.
Sharing objects that are important to us and thinking about why signs and symbols are important to people of different religions.
Thinking about our worries; how they can make us feel and what we can do with them.
18.9.18
It was great to meet you at the Squirrels class meeting last week. Again huge apologies that Mrs Rogers was unable to be there. For those who were unable to attend please see the link to our power point presentation below. If you have any questions please do come and speak to one of us. It's really important to us, that we work together with you to do the best for your children.
Mrs Arden and Mrs Rogers
14.9.18
This week we have been: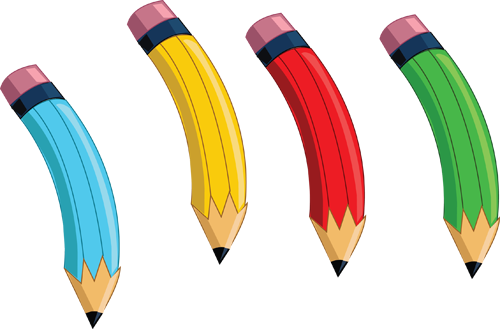 Drawing tens and ones to solve addition sums.
Using < > = signs to compare two and three digit numbers.
Counting in tens, starting from different numbers.
Using our photos to research the different furniture in rooms.
Using commas in a list, full stops and capital letters when writing about different rooms.
Taking part in our first yoga lesson.
Identifying different materials and discussing their properties.
Discussing about signs and symbols as part of our RE curriculum.
Creating our own symbol to represent us.
12.9.18
We have had an exciting start to our new topic - A Hidden World! After receiving a letter from Arietty (one of the Borrowers), we bravely set off on a mission to discover them in the wild garden. Our quiet footsteps and undeterred hunting paid off as we found lots of miniature hidden doors. We imagined what might be behind each one and what the hidden world might be like.
6.9.18 At the end of each week, we will post a weekly review of all the learning we have been doing in Squirrels class.
This week we have been: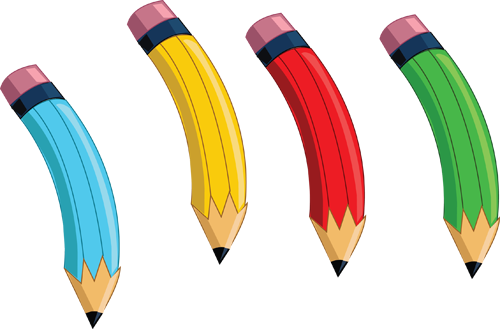 Practising and perfecting our classroom routines.

Exploring our new classroom.

Finding out interesting facts about squirrels and writing statements and questions using correct punctuation.

Thinking about the months of the year and when our birthdays are.

Practising place value by identifying how many tens and ones, different 2 digit numbers have.

Counting in 2's 5's and 10's.

Discussing and creating our own class charter.

Creating our own self-portraits using pastels.

Making squirrel masks practising cutting skills.

Choosing our school council and Eco team representatives in a class election.
Welcome back. We hope you have had a wonderful summer holiday. Squirrels have had a fantastic first day back today and are back in the swing of school routines. We have created our class charter, thinking about our rights and responsibilities. All the children have signed our charter to promise that they will try their hardest to keep our class rules. A paper copy of this will be sent home this week.
Our topic this week is "All About Squirrels" and we will be learning lots about the different types of squirrels as well as each other!