Welcome to the School Council webpage!
28.11.18 Today the school council had an important visit from the school governors. They took them on a special tour around the school and told them about how our school works and all the lovely learning they had been doing. The children demonstrated excellent manners and very much enjoyed meeting the governors and telling them about our lovely school.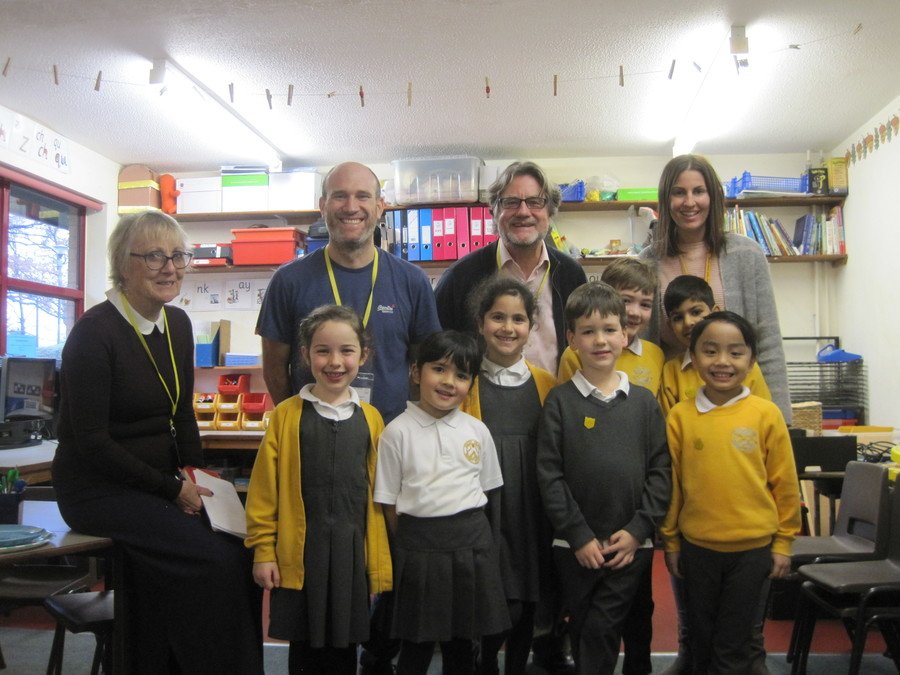 19.6.18
Yesterday School Council lead an assembly where they introduced the Send My Friend to school project that they would like the whole school to be part of.
Send My Friend to School brings together thousands of children across the UK to speak up for the right to education, and remind world leaders of their promise that all children should get the chance to go to school

.
We are really lucky in our school because we all keep each other safe but unfortunately because of wars, poverty and natural disasters, not every school in the world is a safe place to be.
School Councillors believe that everyone should feel safe in school so we have asked everyone to make a safety sign to send to our local MP.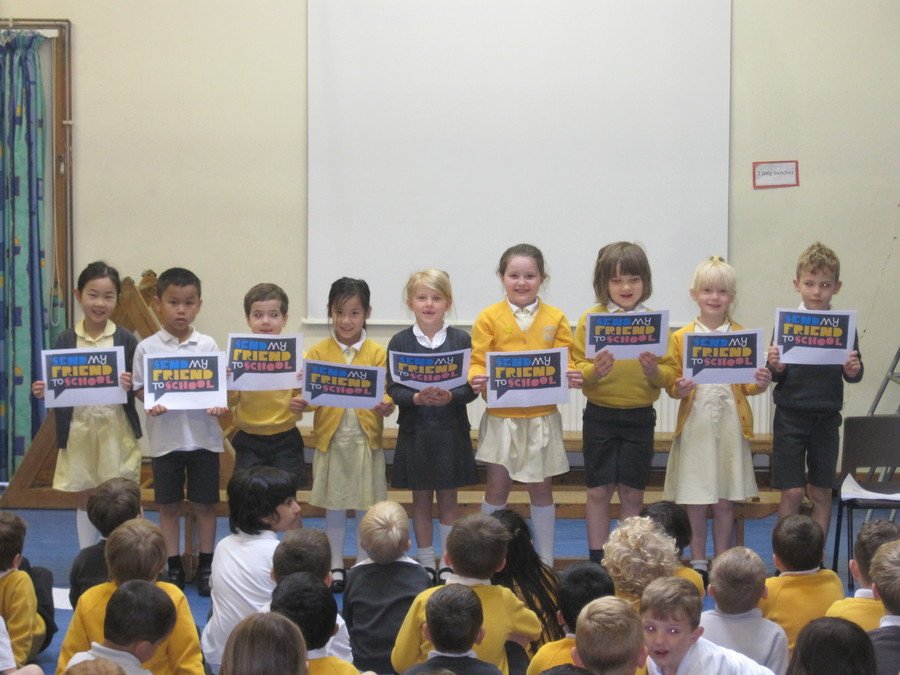 9.2.18
We have had a very spotty day today!
Thank you for your donations, we raised £198.90 for Children in Need today. Fantastic!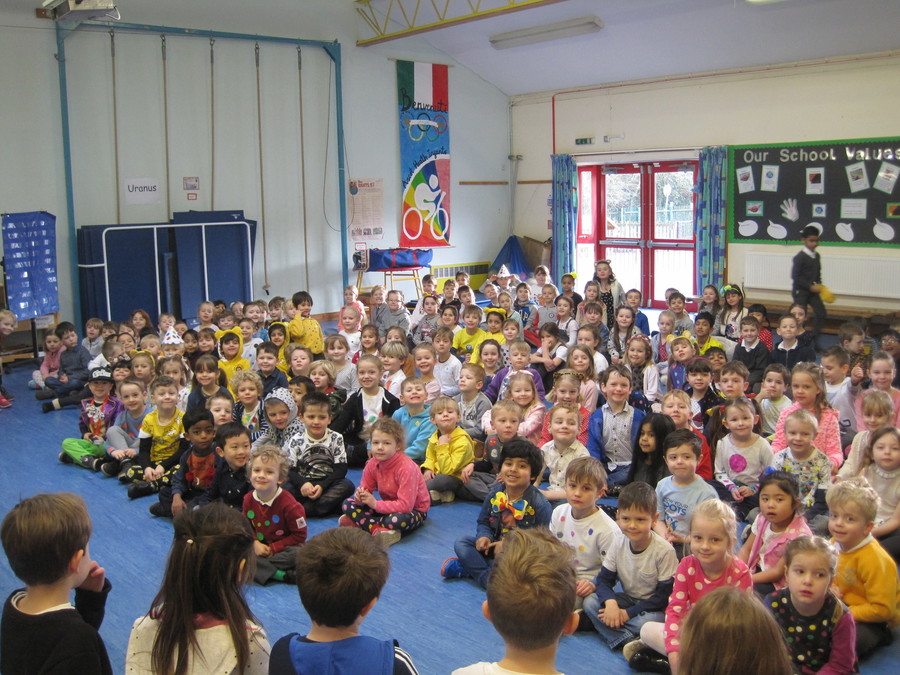 16.1.18
During the Christmas topic, School Council received a letter inviting us to take part in the Children in Need project to help disadvantaged children throughout the UK. We thought this was a really worthy cause but decided to save it until school life was less busy with festivities. Therefore we are going to be holding our Children in Need 'Spotacular' on the 9th February instead. We will ask the children to wear something spotty/colourful to school in return for a £1.00 donation. More details will follow via a letter.
28.11.17
Today we had our School Council meeting and voted for our three favourite Anti-Bullying posters. We were so impressed with all of them, it was a very hard decision! The winner was April from Badgers with Sophie from Rabbits and Isabella from Squirrels as our runners up. Well done!
The School Council will be presenting their certificates during assembly this week. Have a look at the posters below.
15.11.17
In assembly today, School Council showed the rest of the school a box and explained that inside there was something very special and precious inside. We invited some children to come up and look inside the box. It was a mirror! School Council then asked them what made them special, we got lots of different responses. We found that our school is made up of gymnasts, dancers, writers, footballers, poets, singers and even a boxer! The Councillors then explained that school is like a cake. It needs all of the unique ingredients (each child and adult in the school) to be the best it can be.
We then introduced our competition for anti-bullying week. We would like everyone to design a poster based on the slogan "All different. All equal". We will then judge the winner and two runners up to display on the website. Watch this space!
Each class will be discussing what bullying is, what to do about it and what makes them and others unique. Have a look at the photos from our assembly below.
10.11.16
On Tuesday, School Council introduced their new project to the rest of the school in an assembly. They invited children to take part in a poster competition for self- care week which will be judged by the mayor!
The school council members all remembered their lines and spoke clearly and confidently. Have a look a the photos below.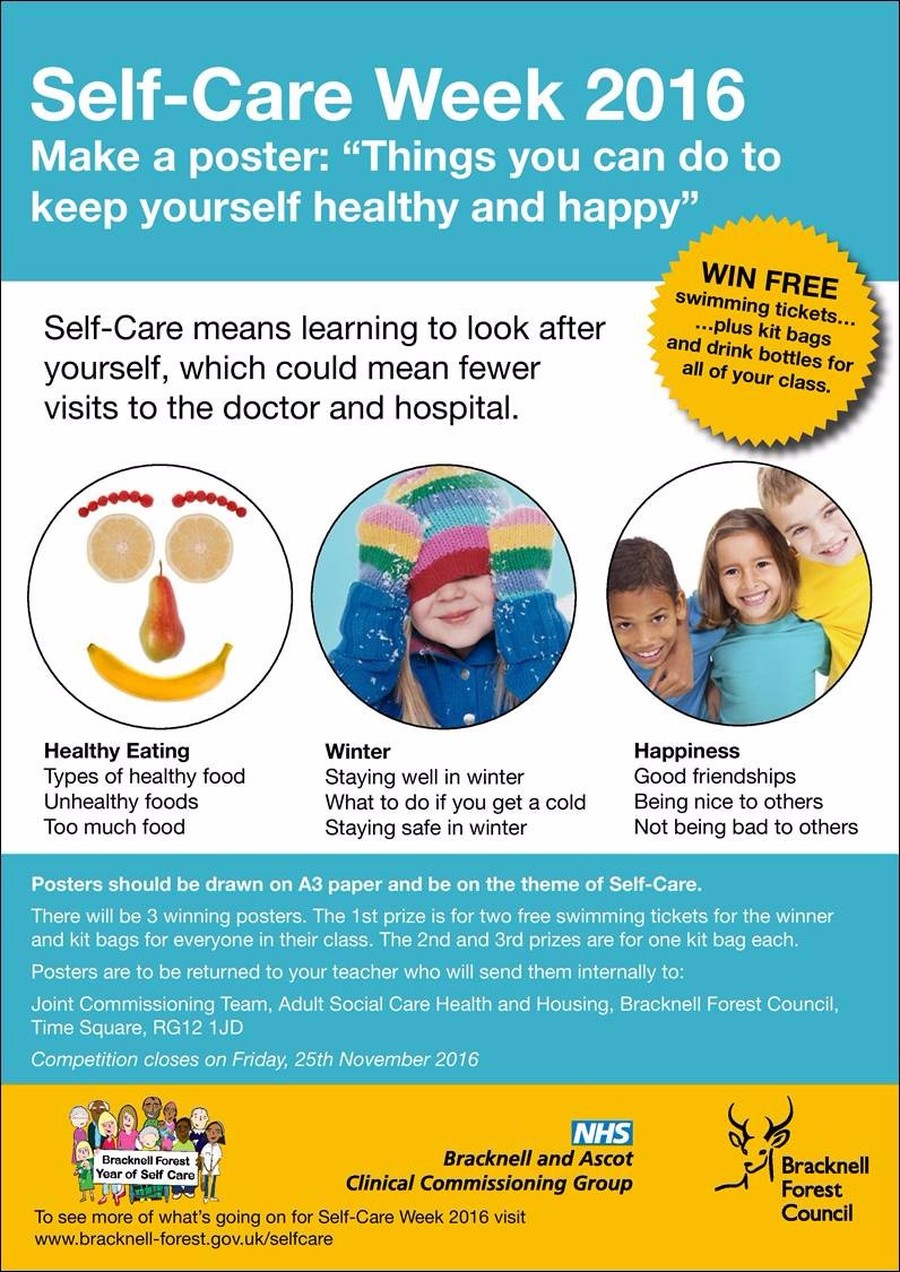 9.9.16
As you may remember, back in June we took part in the Send My Friend To School campaign. We sent our paper rucksacks to our local MP to make sure he knew how important it is that everyone has the opportunity to an education. And he has listened! He has sent all the children that took part, a letter thanking them for their contribution to this important issue.
Today all the children from year 2 and 3 took home their letters, please find them in book bags. It is lovely to see the children's hard work pay off and to know that they can make a difference.
Please see a copy of the letter below.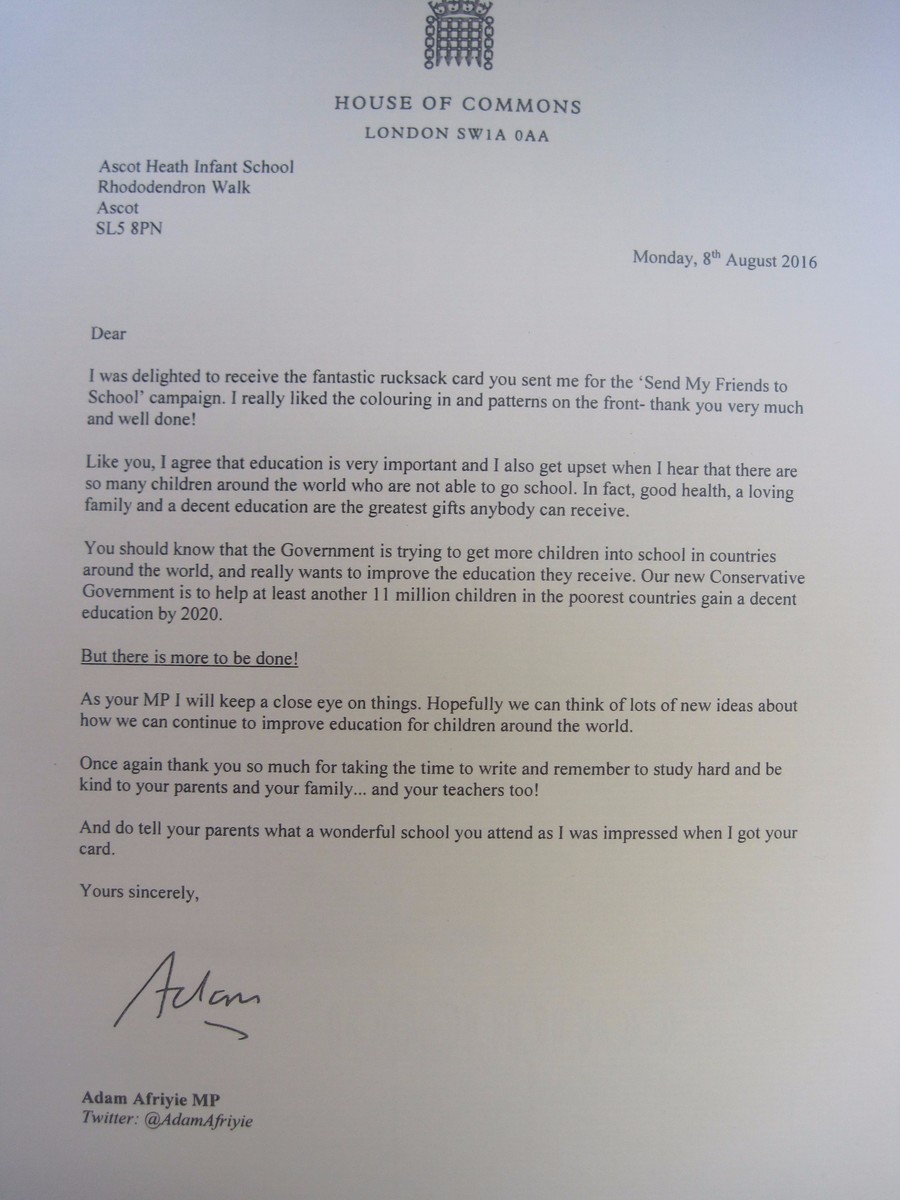 30.6.16
We have collected in all the paper rucksacks ready to send to our MP Mr Afriyie. The children have all put a lot of thought into their rucksacks and we were able to share them in assembly today.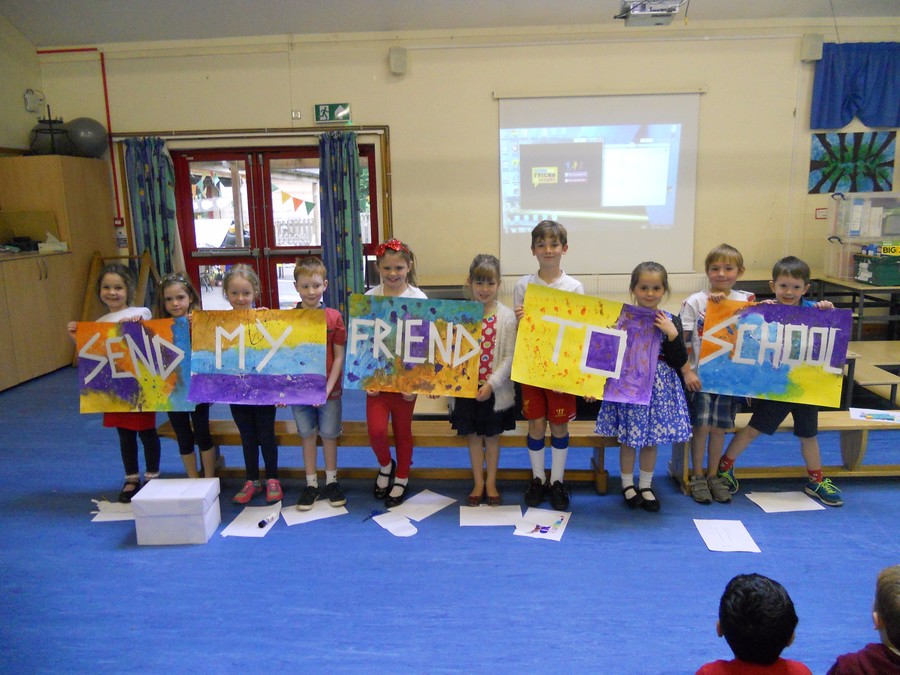 Today in assembly, the School Council introduced the Send My Friend To School campaign they are running. School Council know that it is really important to go to school and that everyone should get this opportunity. Children are having to leave their homes and schools because of conflict and natural disasters. School Council want to make a difference, they are asking the children in KS1 to make paper rucksacks. This is to show the journeys that tens of millions of children are making, leaving their schools and families. These children can only bring a few of their belongings with them on their journey. We want our school to think about what they would pack in their rucksacks to keep them safe until these children could go to school again. They could pack their books, their friends or even their teacher! We will then be collecting these rucksacks in during assembly on Thursday to send them to our local MP to show him how important we think it is for everyone to get an education.
11.5.16
During Values Day, all the children in the school painted their class animal on to a pebble. Today School Council put them on display in the Wild Garden. Have a look at the photos below.
11.3.16
Mrs Bates, Mrs O'Neill and I would like to say a huge congratulations to the school council!
Yesterday afternoon we went to the Health and Well being Showcase to present our project on emotional well being. The children did the school proud! They spoke with loud, clear voices to a large audience and all remembered their lines. Being one of the youngest groups there, the children impressed everyone with how confident and grown up they are.
3.3.16
Introducing the new school council!
Welcome to Travis, Eleanor, Stephanie, Bethan, Maya, Austin, Rordan, Sophia, Hannah and Dexter.
Health and Wellbeing Showcase
School council have been invited to take part in a Health and Well being Showcase for Bracknell Forest at Easthampstead Park on the 10th March. We are going to be presenting our project on emotional well being. To introduce our project to the school, we led an assembly on Tuesday. School council were brilliant! Have a look at the photos below.
As part of our assembly we watched a brilliant video all about training your brain and how to keep trying even when things are hard!
2.2.16
The school council would like to say a big thank you for all your generous donations! We have been given lots of toys, books and games to play with at break and lunch times. We have started sorting out the donations and we hope they will be able to go on the playground this week. We have written some rules to make sure everyone looks after the toys.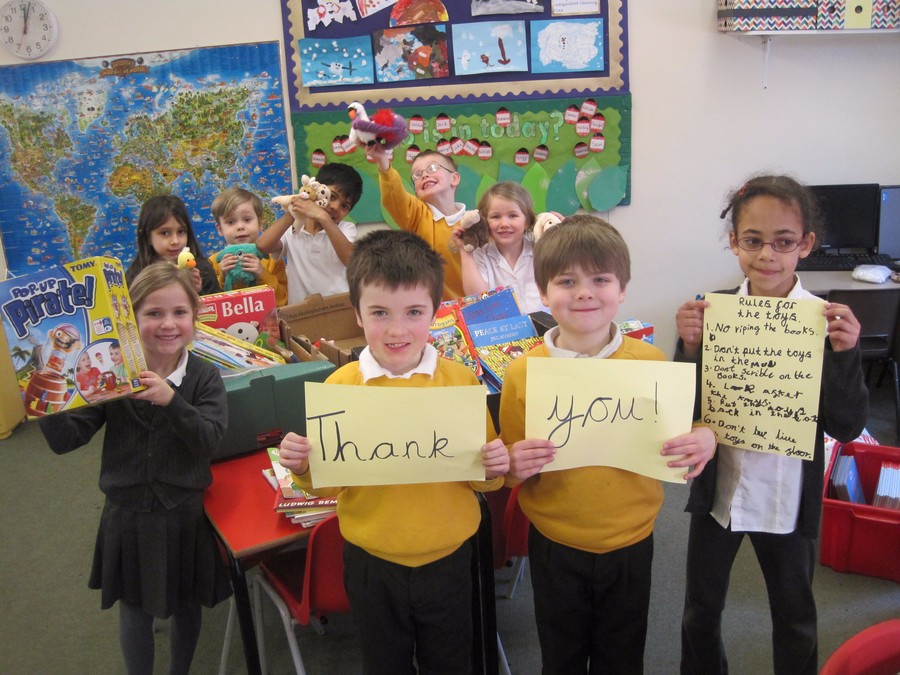 22.1.16
This week the children in school council have been reading in Early Years. The Early Years children were very impressed with their brilliant reading skills and loved hearing their stories!
14.1.16
During our meeting today, the school councillors discussed how they would like more things to do at break time and lunch times. We would be very grateful for donations of any spare old books, clean cuddly toys, big garden games and colouring books. The school council will be in the playground on Thursday 28th and 29nd at pick up time, with a box for donations. Thank you!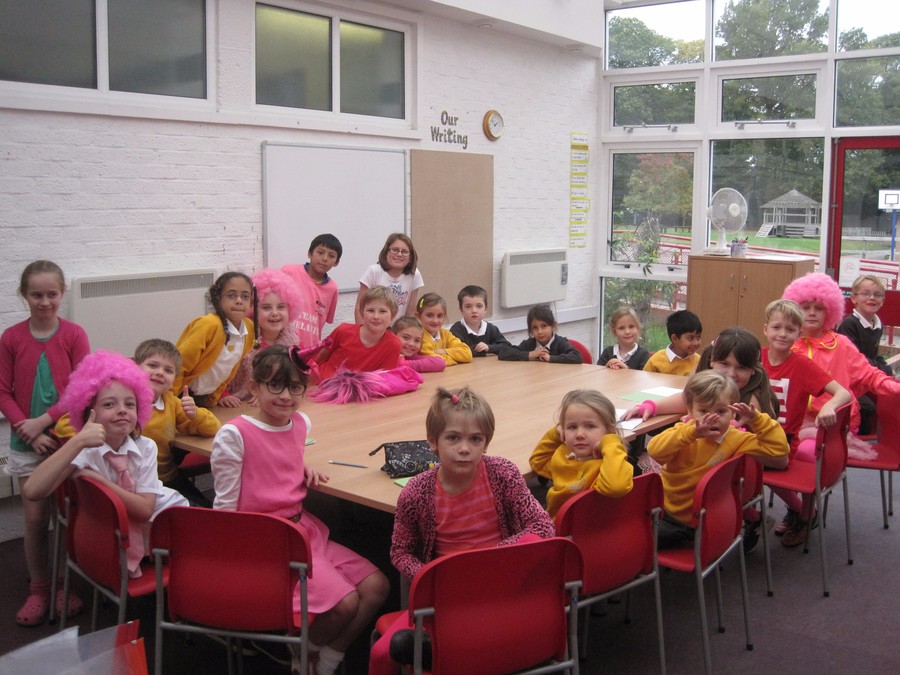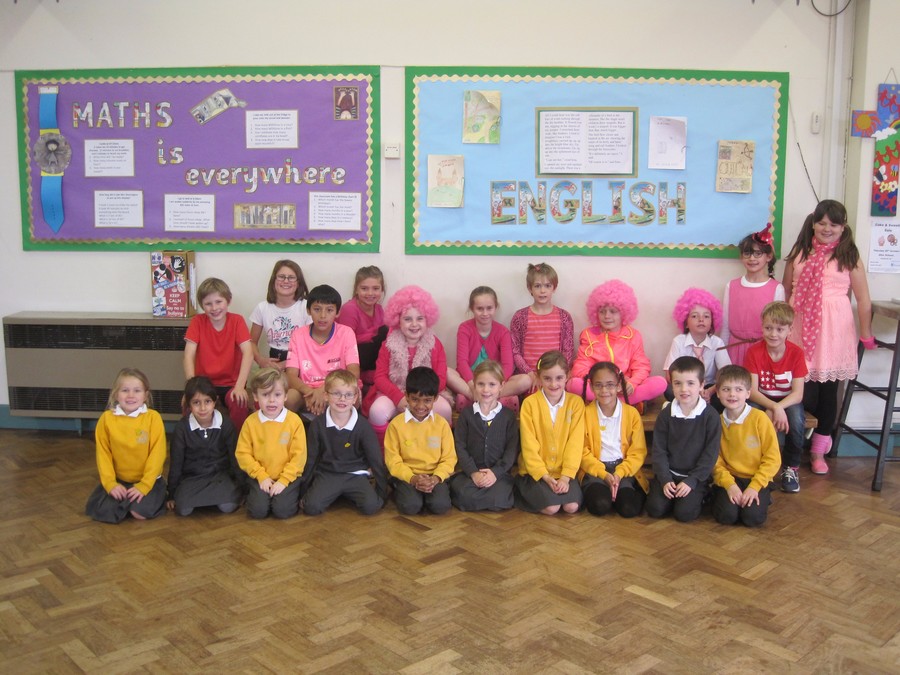 15.10.15
In our School Council meeting today we had a special visitor! Mrs O'Neill came to speak to us about the running of the school and how we would like to help more.
Next week the School Council will be running a Self Care week. They will be holding an assembly on Tuesday 20th October to introduce this topic. The children will be asked to design a poster about what makes them happy and healthy. School Council will then choose 3 winners to send to the Bracknell Forest competition.
23.9.15
Our new school council representatives are:
Sabrina and Aum from Rabbits

Maddox and Iona from Hedgehogs

James and Sofie from Badgers

Finn and Ebonni-Rose from Foxes

India and Josh from Squirrels.
Today we had our first school council meeting and received our school council badges.
We also wrote our School Council Code of Conduct. The rules we decided on are:
Be kind to each other

Listen to each other

Set a good example for the rest of the school

Do not speak over each other.

Put your hand up before speaking.

Ask lots of questions!
We have decided that this term the school council want to take part in some charity fundraising, raise some money for the school and help make sure the children in the school are happy and healthy.