Welcome to Foxes
Summer term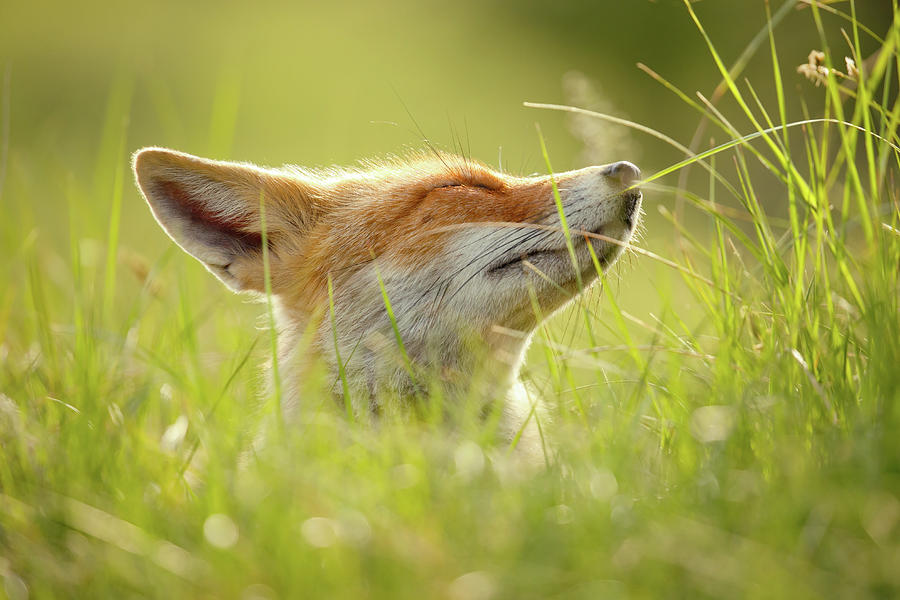 Our PE days will be on Monday and Tuesday again this term.
17.6.19
This week we have been:
Creating and drawing our own pirate characters and writing descriptions of them.
Designing our own pirate islands with natural features like coves, swamps, forests and mountains.
Finding the difference between two numbers.
Using the four operations to solve word problems.
Finding fractions of amounts.
Solving logic problems.
Learning how to move to beats of 8 in country dancing.
Practicing our songs for our year 2 production.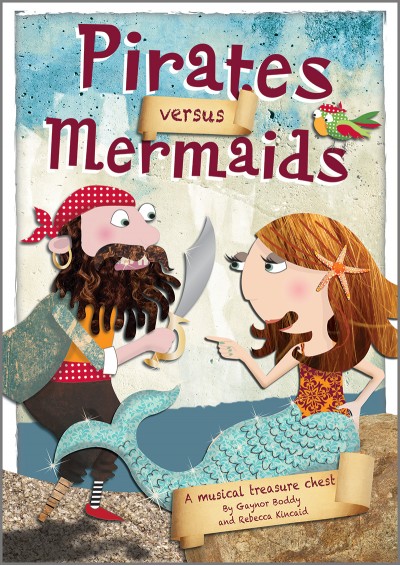 We have been busy rehearsing our end of Key Stage 1 play 'Pirates V Mermaids', the children have been fantastic and we can't wait for you to see it! If your child has a line to learn, please help them to practice these at home.
14.6.19
This week we have been: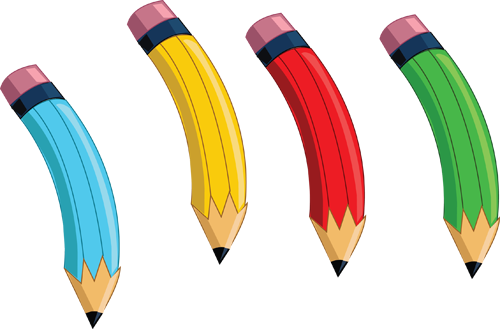 Drawing lines of symmetry on flags from around the world.
Solving missing number sums.
Improving accuracy with all 4 operations.
Thinking about local landmarks.
Making a leaflet all about Ascot.
Discussing the features and differences of towns and cities.
Working as a team to create miniature towns (see photos below).
Reading a map to solve clues.
Jumping and landing safely.
7.6.19
This week we have been: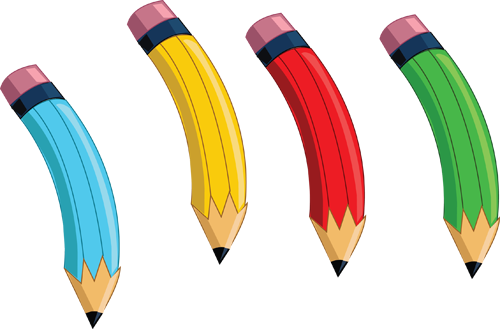 Learning about what a birds eye view is and drawing a birds eye view plan of the classroom.
Using natural materials to create Andy Goldsworthy inspired sculptures (see photos below).
Writing a description of Max's journey from the story Where The Wild Things Are.
Retelling the story Where the Wild Things Are and linking with other stories that have similar themes.
Improving our accuracy with all 4 operations.
Using trial and error to solve problems e.g "On a farm there were some hens and sheep. Altogether they had 8 heads and 22 feet. How many hens were there?"
Using reasoning skills to solve always, sometimes or never questions e.g if you multiple 2 even numbers together you will get an even number.
We have had a very busy half term! The children have worked really hard and it's time for a well deserved rest. Wishing you all a very happy half term holiday.
24.5.19
This week we have been: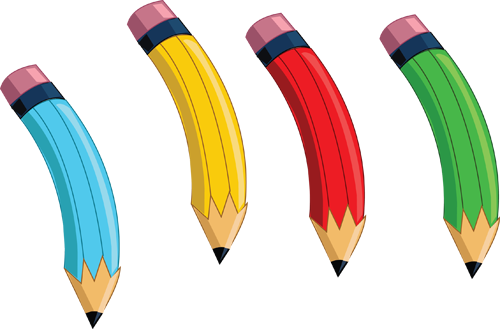 Solving problems with all 4 operations to unlock treasure chests.
Telling the time to 5 minute intervals.
Working out money problems such as how many 20p are there in £5.00?
Lines of symmetry.
Creating silly sentences using nouns and verbs.
Bounce passes to a partner.
Using oil pastels to complete pictures of birds (have a look at the pictures below).
Making links between different fairy tales e.g what does the three little pigs and little red riding hood got in common?
Using the glockenspiels to perform the friendship song.
Spelling common words (please see bookbags to see which words the children need to practice).
Have a look at our class jigsaw puzzle below.
10.5.19
This week we have been: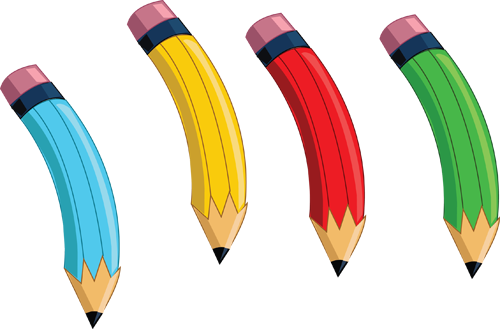 Practising +,-, x and ÷.
Solving missing number sentences and word problems.
Identifying right angles.
Doing a special reading quiz.
Thinking about what it means to belong to something and creating our own class jigsaw.
Investigating why Muslims visit a mosque and exploring if this helps them feel a sense of belonging.
Learning how Muslims prepare for special prayer times by washing.
Writing paragraphs using joining words to explain our learning about belonging.
26.4.19
This week we have been: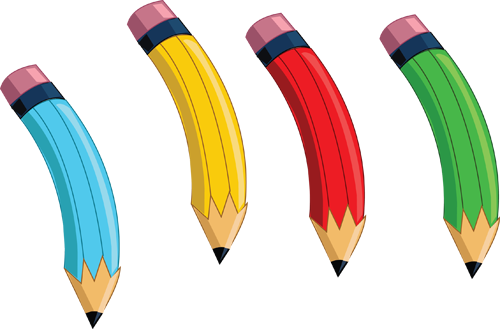 Looking for lines of symmetry on shapes.
Creating symmetrical patterns on squared paper.
Completing repeating patterns.
Money problem solving.
Sorting past, present and future tense sentences.
Learning where to use apostrophes (to show possession, e.g. Jessica's dog).
Writing a recount of our Easter holidays.
Discussing how families come in all shapes and sizes and why they are special.
Learning about good and bad touch.
Writing a recipe for a great family (see Kamile's example below!)
Discussing conflict- what it feels like to fall out, why we fall out and how we can mend the friendships.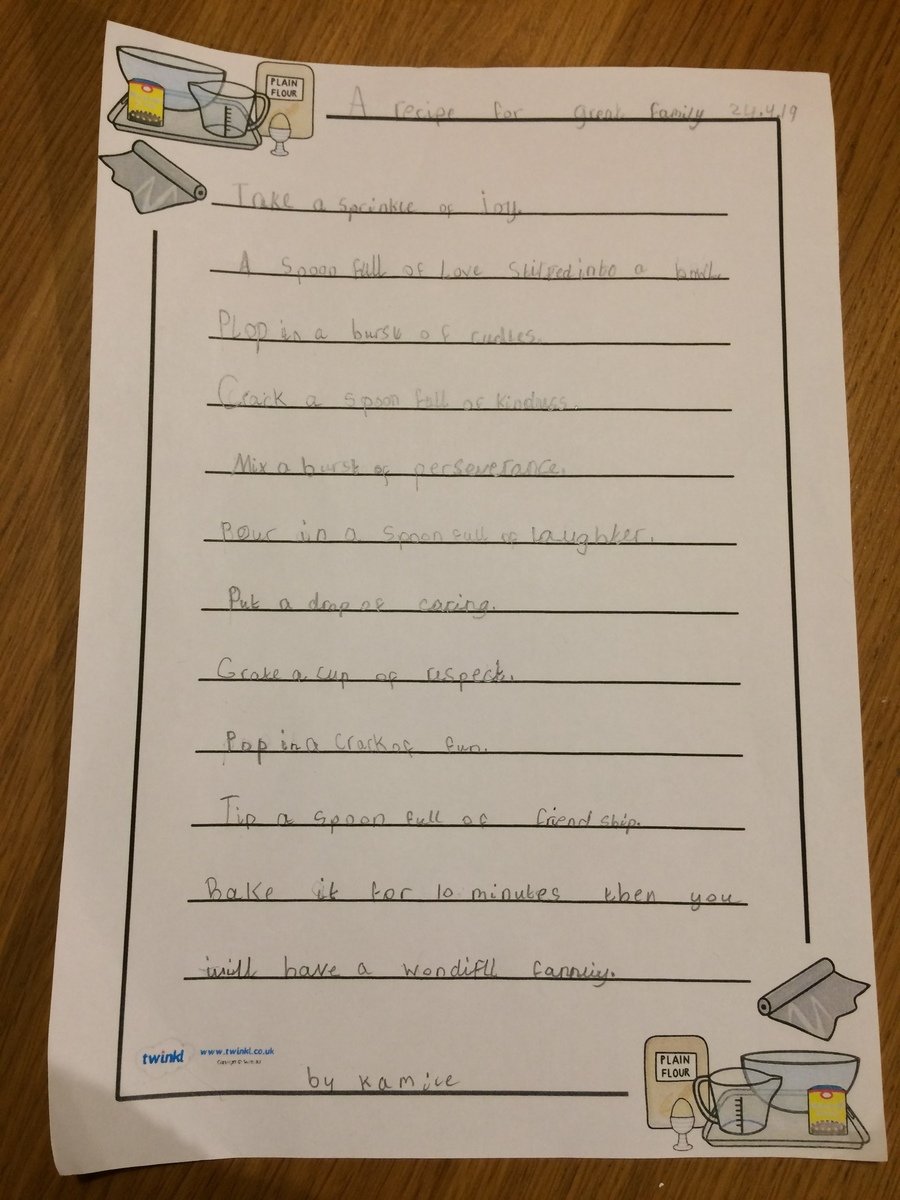 Also this week we have been creating mood pictures. Have a look at Oliver's, can you guess which boxes match with these emotions: sad, angry, happy and excited?