Welcome to our Maths Page. On this page you will find links to useful websites, photos from maths activities that we have done in school and school resources to help you help your child with maths.
Calculation Policy - This document shows how we teach all aspects of number. This will help you to understand the methods and strategies your child is taught in maths. UPDATED!
Maths vocabulary
As part of our maths curriculum it is important that the children understand and are able to use the different words that also mean adding, subtracting, multiplying and dividing. To help the children with this we have 4 different characters - Andy Addition, Susie Subtraction, Max Multiplication and Dotty Division. Below is a picture of them that you will be able to see in all classes once they have been taught about the area. Below each character are all the different words that we use for each sign.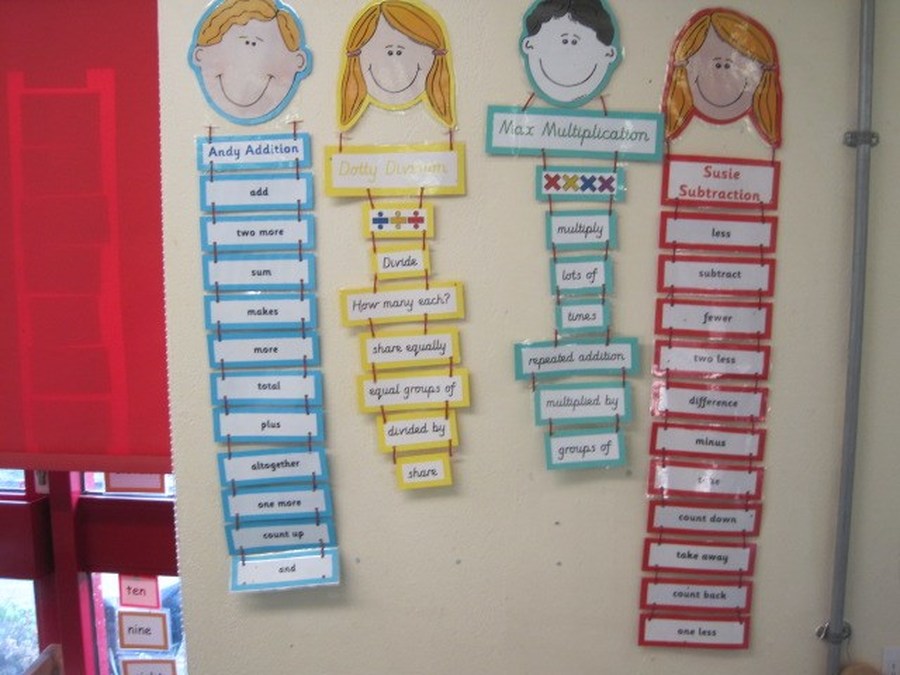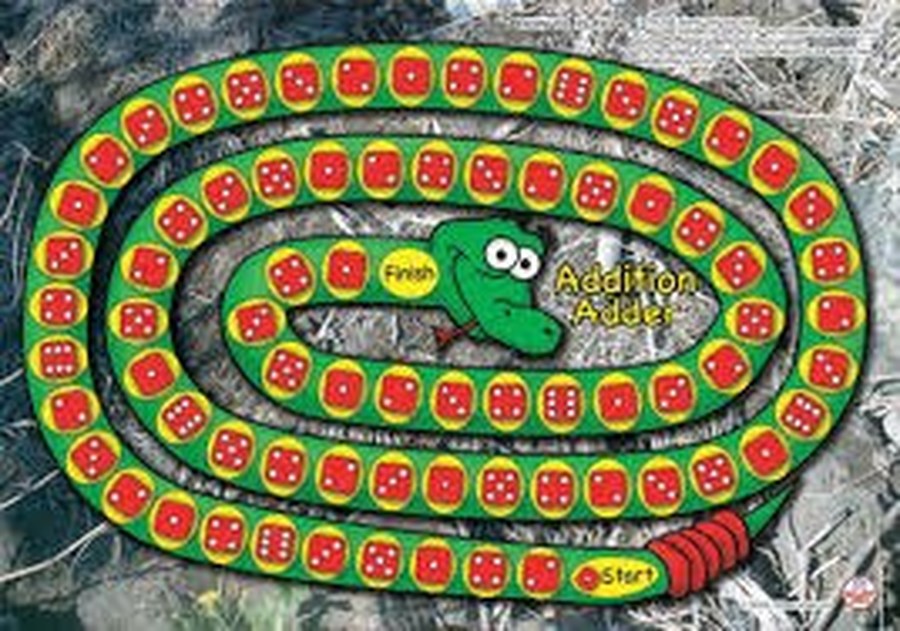 Playing games with your children is a great way to practice lots of different maths skills including working logically. The below list is just a few that we would recommend, but there are many more!!!
Snakes and ladders
Connect 4
Shut the box
Monopoly (Junior)
Downfall
Uno
Any card game e.g. Solitaire, go fish, top trumps
head bands (logical thinking and asking questions)
Charades (logical thinking and asking questions)
Scrabble (counting the value of the letters)