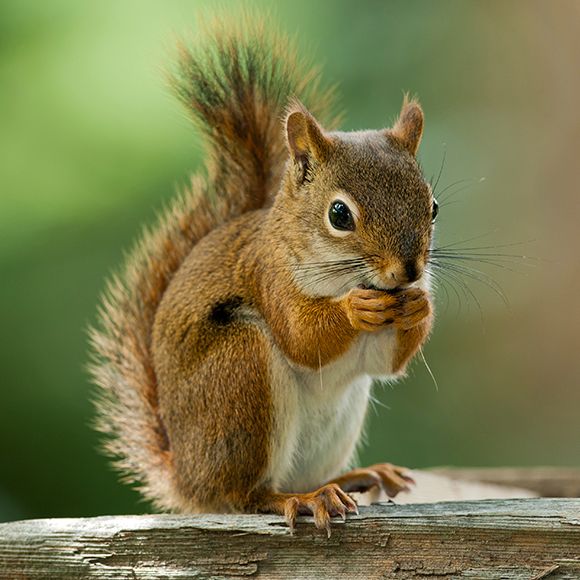 Our Brilliant Book Party
Squirrel class enjoyed sharing their favourite books as they snuggled up with blankets and cushions at our Brilliant Book Party. We practised our book review skills and discussed the books we've shared together as a class. We came up with a Top Ten of our Favourite Books.
(In no particular order!)
The Iron Man - Ted Hughes
The Beast with 1000 teeth - Terry Jones
Scaredy Squirrel - Melanie Watt
No-bot - Sue Hendra
Where the Wild Things Are - Maurice Sendak
Man on the Moon - Simon Bartram
The Magic Tinderbox - Traditional
The Christmas Miracle of Jonathan Toomey - Susan Wojciechowski
The Elves and the Shoemaker - Traditional
DRAMA WORKSHOP

"INVENTORS AND INVENTIONS"
On Wednesday afternoon, we celebrated the end of our "Cracking Ideas" topic with a drama workshop. The children got the opportunity to interview each other in role as inventors such as George Stephenson, Heath Robinson and the Wright Brothers. Then met some little mice with a big problem - they needed to cross a big river to get to some tasty cheese. Squirrels were brilliant at coming up with imaginative ways to take the mice across, including teleporting and riding on a dolphin powered canoe! Finally, the children worked in groups to create a human machine and then decide what it would be used for. My personal favourite was the "Dancing Entertainment Machine" for hospital waiting rooms which would help take your mind off having to go for a blood test! Mrs Bates joined us at the end of the afternoon to watch the TV adverts we created to persuade people to buy our machines.
BIG SCHOOLS BIRD WATCH
This week we spent an hour supporting the RSPB's annual bird count. Whilst hungry birds visited the Bird Cafes we'd set up outside, we watched carefully from inside our classroom. We were lucky enough to spot robins, wood pigeons, jackdaws, magpies, blackbirds and even a red kite! Mrs Brodrick treated us to a "Bird-Watchers Breakfast" (cheese, apple, dried fruit, nuts and seeds) once we'd completed our observation sheets. An enjoyable morning was had by all!
WE ARE MATH-MAGICIANS

Everyone in Squirrel Class loves Maths! Mrs Brodrick is so impressed with how well everyone is doing that she bought us a new "Math-magician" hat! Look who was the first to earn the chance to wear it !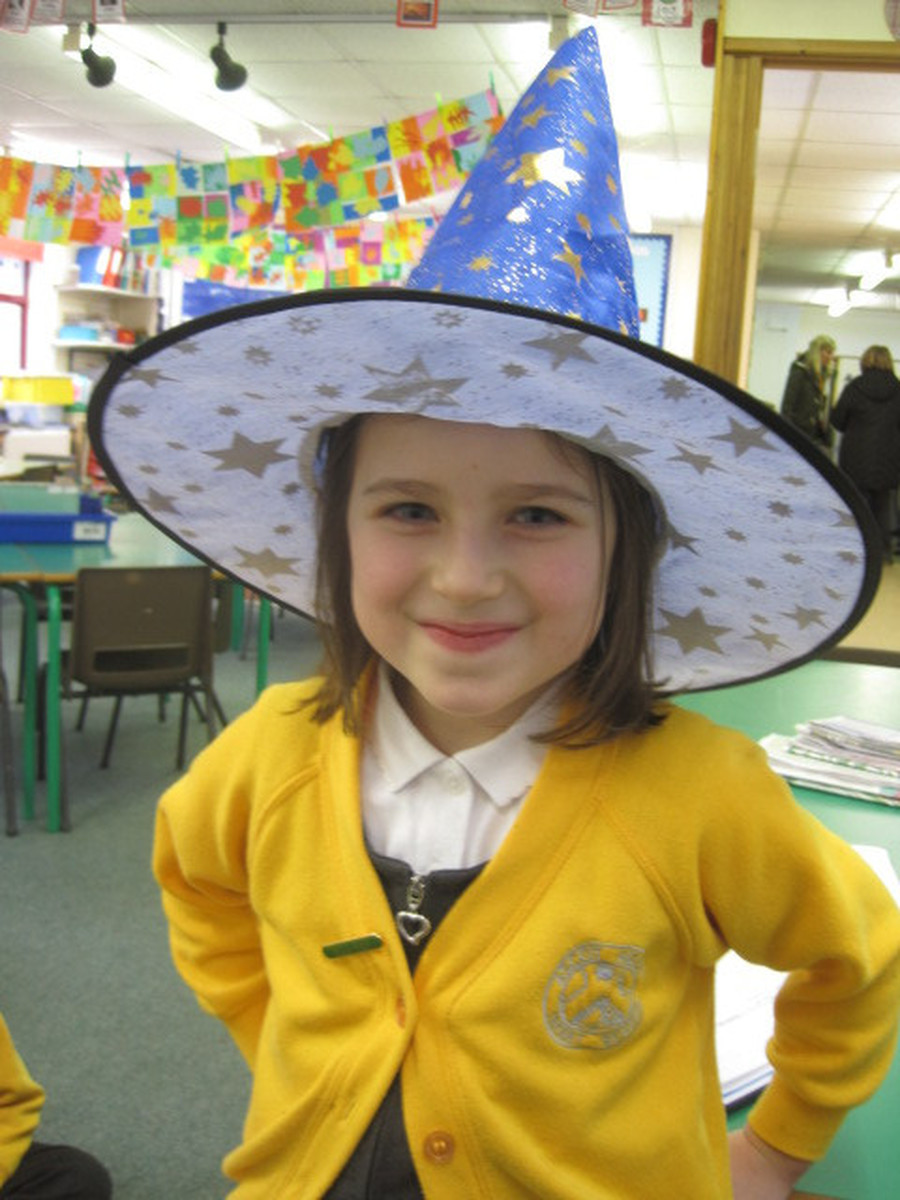 OUR RAINBOW MACHINE
Squirrel Class learned how to weave on circular looms. We threaded ribbons over and under the warp strings and created these colourful "cogs" which we put together to make a Rainbow Machine. We're really proud of our eye-catching Rainbow Machine which is on display in the corridor outside our classroom and has already received lovely compliments from staff and children alike.
12.1.2017
Today we have been thinking about our bodies. We drew around each other and measured different body parts to make sure that we drew them in the correct places. We then talked about how we were the same and different. We discovered that some people have bigger hands and feet, but this did not mean that you will be taller.
CRACKING IDEAS

Wallace & Gromit are famous for their "Cracking Ideas" - Squirrels had a good giggle as we took a look at some of their crazy inventions! Our new topic will help us learn about famous inventors of the 20th century and how their inventions have changed our lives. We began with a trip in a time machine! We became inventors for the morning and created the instrument panels with buttons, dials and display screens. Then we learned how to use half, quarter and whole turns (clockwise and anticlockwise) to control the take off! We whooshed, whizzed and bleeped our way through time and finally emerged to search for clues about where we'd arrived! We found lots of strange looking inventions from the past and brought them back to 2017 to have a careful look and find out more! Take a look at what we found . . .
Science experiments
This week we had a go at some experiments involving ketchup water and pennies. We were amazed at what happened.
Have a look below at what we did.
Christmas is coming!
We designed and made our own snowflake themed advent calendar and Mrs Brodrick bought us a special Christmas tree to celebrate advent! We're excited about counting down the days until Christmas!
Our new favourite maths games . . .
This week we've discovered two new online maths games.
"Stop the clock" is a strategy game that helps us practise adding one hour, half an hour and three quarters of an hour to any given time.
"Hit the Button" helps us to learn our 2,5, and 10 times tables.
http://www.topmarks.co.uk/maths-games/hit-the-button
We wanted to challenge our mums and dads to beat us!
19th October 2016
HENLEY RIVER AND ROWING MUSEUM
Today we enjoyed a fantastic day out at the River and Rowing Museum. We learned all about Henley and the River Thames. There were lots of interesting boats to look at and everyone loved visiting the "Wind in the Willows" exhibition where we came face to face with Ratty, Mole and Toad. We also got the chance to learn about screen printing and print our own river picture.
23.9.2016
Today we have been playing a game called Tug of War. It is helping us to add single digit numbers quickly. We would like to be able to play the game at home. If you click on the link below we can do this.
Time for a treasure hunt!

Today we followed a route on a map of our school to find clues about our new topic. We found pictures of places like Windsor Castle, the Angel of the North and the Giant's Causeway. The last clue lead us to some buried treasure - a box of jewels belonging to the Queen!
We can't wait to learn more about the UK in our new topic . . .
Amazing Places and Spaces
SAY HELLO TO SQUIRREL CLASS 2016
Here we are busy making squirrel hats to wear on our very first day in Squirrel Class. Mrs Brodrick was pleased with our careful cutting and colouring. We all learned a squirrel song and sang it together whilst wearing our fantastic hats.