Welcome to Rabbits Class!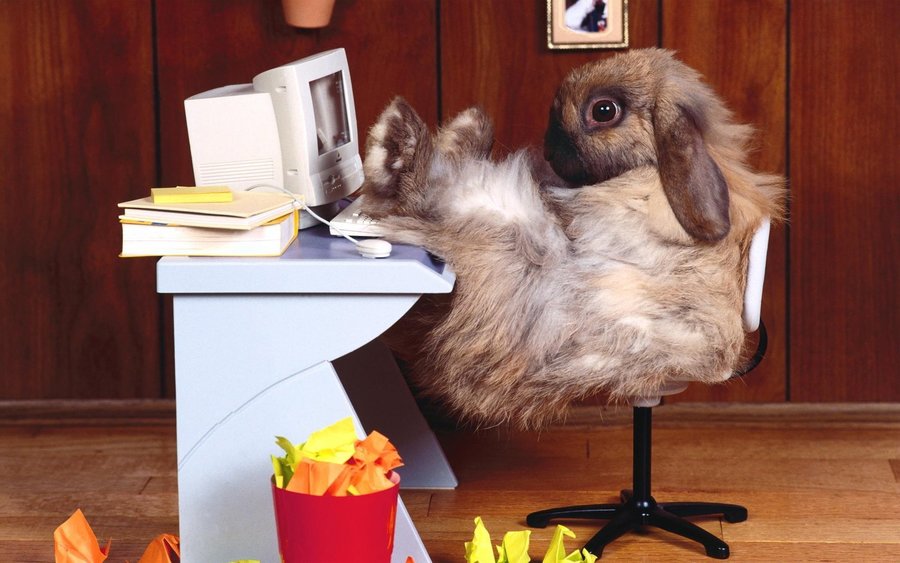 18th May 2018
Welcome to Array City
This week we have been looking at the link between repeated addition and multiplication. The children have been doing so well using their 2s, 5s and 10s knowledge to work out the answer. They have been using repeated addition sentences to convert them into multiplication sentences (5+5+5 = 15 -> 5x3=15) and they even went the other way (2x4=8 -> 2+2+2+2=8). This meant that they could use this brilliant knowledge to build an array from a multiplication sentence (first with Carrbarrs then into 'real-life' buildings). Well done Rabbits you clever math-magicians.
Maybe try building your own Array City at home using 2s, 3s, 5s or 10s numbers.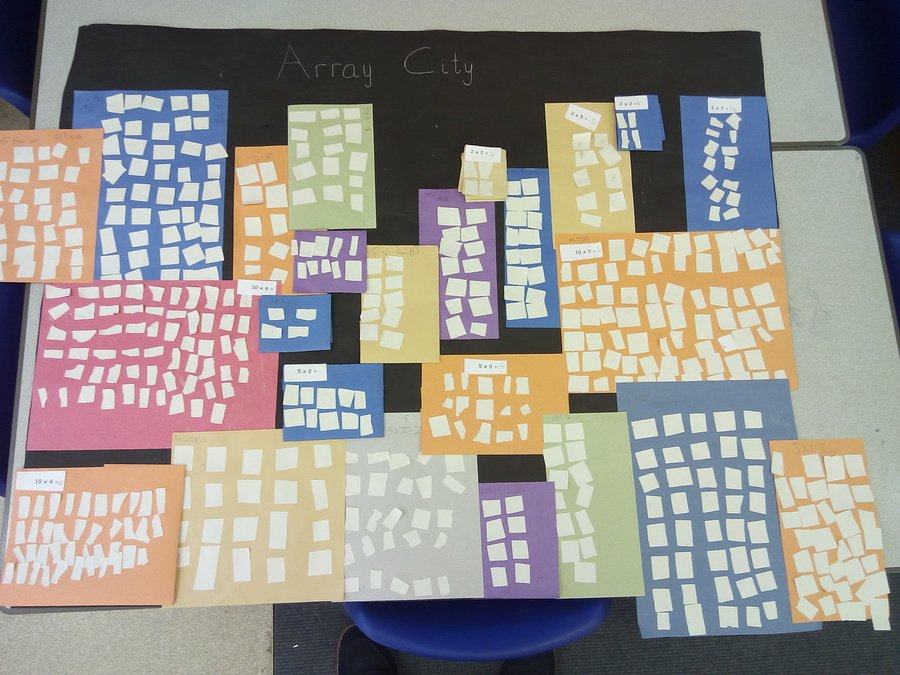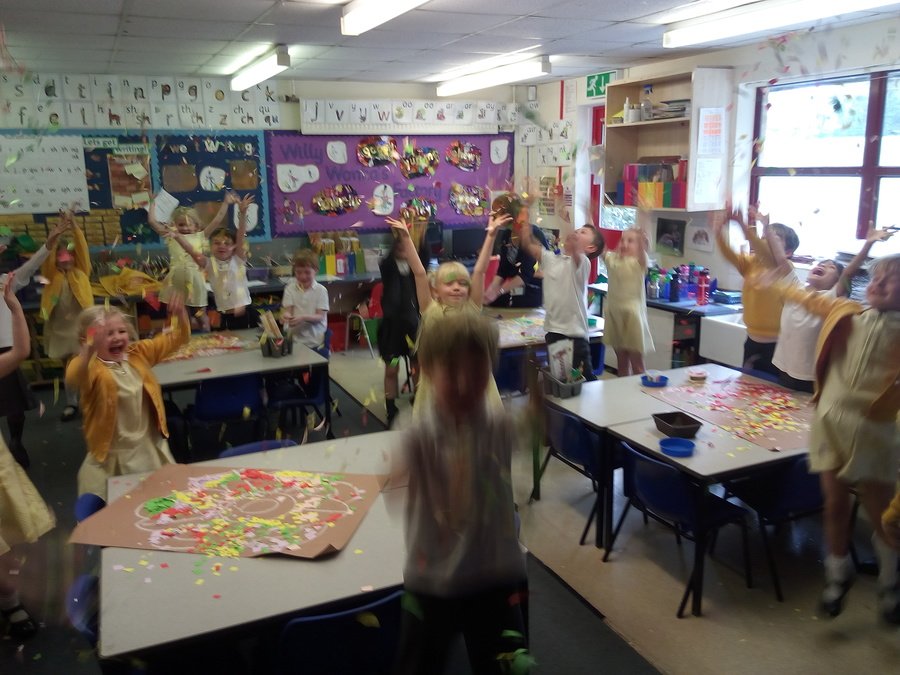 23rd April 2018
Indian Summer - Wow Starter

We kicked off our summer term with a wow starter for our new topic Indian Summer. The children started off by sharing their knowledge of different countries, what they already know about India and what they would like to find out about.
We then learnt all about the Indian festival, Holi festival, the festival of colour. It signifies the end of winter, good over evil, colour and love. The children started off with some bollywood dancing and then showed great teamwork when creating their own Rangoli design using tiny pieces of coloured card. Afterwards, we celebrated, in true Indian fashion, by throwing lots of the pieces of coloured card in the air (a little less messy than powdered paint!).