19.11.17
This week we finished our 17th century London model houses and even made St Paul's Cathedral! Then on Thursday we redesigned our classroom to become Pudding Lane! We invited the children and adults from the other classes to have a walk through to see what we had been learning. They asked lots of questions and were very impressed with our very detailed answers!
On Tuesday we end our Great Fire of London topic with an exciting drama workshop finale. Then we will get straight into 4 weeks of Christmas!
10.11.17
The children have settled back into the daily routine really well after our half term break.
This week in maths we have been practising adding and subtracting with greater independence. We have been introduced to a hundred square and some of us have begun to use this to support our calculations instead of a number line.
We have also been learning about Remembrance Day and why the poppy is an important symbol. We made our own poppies and created a 'field' to remember the brave soldiers that fought for our country.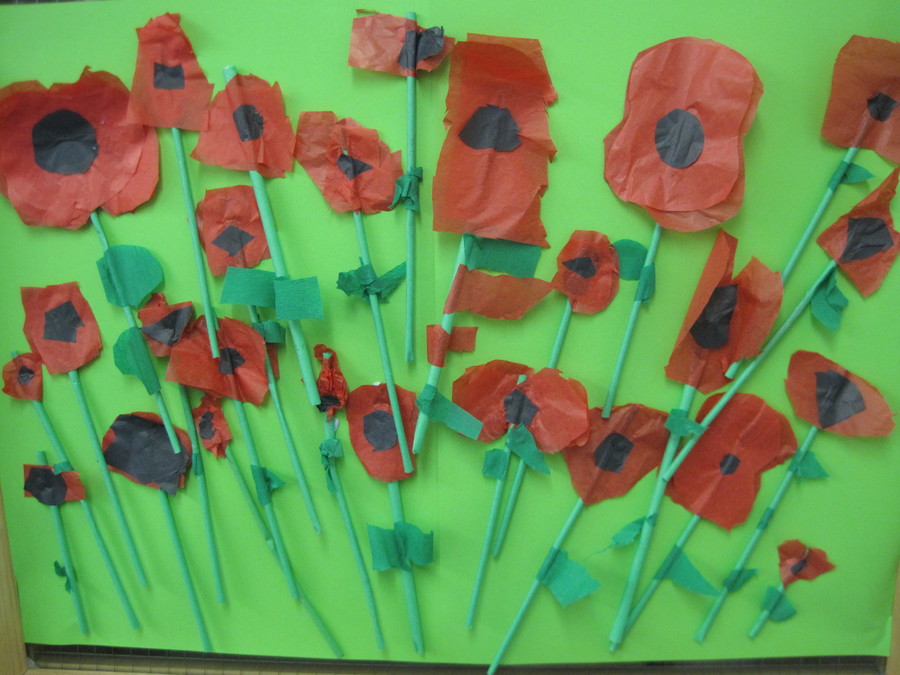 5.10.17
Today we conducted an experiment to test which fabrics would make the best curtains for Attendance Ted's bedroom. We knew he wanted it to be very dark to get a good night's sleep so we tested the fabrics to see which ones were best at keeping out the light. We all decided on our favourite and made a bar chart to find out which we thought was the most suitable. The thick velvet curtain was the winner although the denim was also popular...
Eilidh "It has to not let any light in."
Reese "I know that (hessian) won't work because it has lots of holes in it."
Tabitha "Felt is great because you can't see light through it."
Norah "This (net) is terrible!"
Joey "This (denim) would be perfect because you can't see through it."
Malaika "This velvet is good because I can't see the light."
15.9.17
On Monday we were very excited to find a scroll in our classroom! It contained a message from someone with the initials S.P...
We followed the clues carefully and finally found a very old diary in the greenhouse outside our class. We discovered that the diary belonged to Samuel Pepys, and that our new topic is the Great Fire of London! We can't wait to learn more about it and thought of lots of questions that we would like to find out the answers to...
Congratulations to our new Eco team- Alana and George, and our new School Council members- Matilda and James!
8.9.17
The children have had a great first week in Year 1! They have been very busy showing us their great maths and writing skills, as well as learning new routines, and are bonding well together as a new class. We are very proud of the perseverance and empathy showed by all the children, particularly as they have grown more exhausted towards the end of the week!
Thank you all for your patience as I begin to learn "who's who" at home time. I will keep persevering too!
See below for our first class picture together... we may look slightly different to what you are expecting!