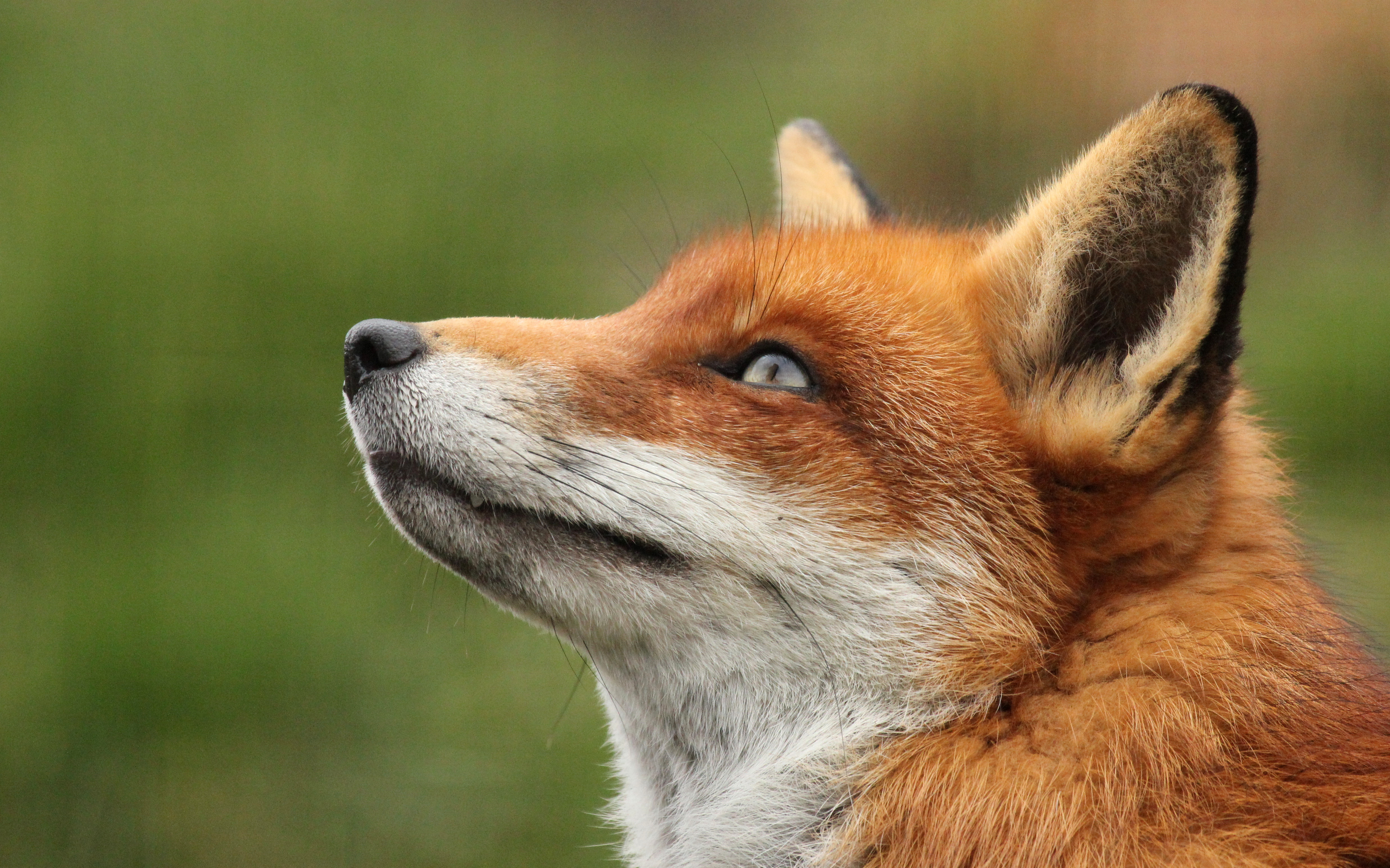 9.12.16
This week we have been scientists! We have found out what happens when you put ketchup on coins, how many droplets of water a coin will hold and what happens with salt and ice! We then compared the results to our predictions. Have a look at the photos below.
This afternoon the children will be bringing home their beautiful clay fox pots made with Mrs Bolter. They are very lovely!
And as promised...here is our rendition of the National Anthem!
25.11.16
As we are coming to the end of out topic 'Amazing Places and Spaces' we have been reflecting on all of the learning we have been doing. We have gone on a treasure hunt, learnt about the countries of the UK and improved our map reading and plotting skills. We have been very busy! To finish our topic we have shared some of our learning with the children in Early Years and we will also be showing Mrs Bates on Monday. I have been very impressed with all of the home learning (particularly the trumpets!). We will be adding a video of Foxes rendition of the National anthem...watch this space!
As part of our Science topic we were luckily enough to meet Mrs O'Neill's dogs! Have a look at the photos below. Before they visited, we wrote questions to find out what she needs do to keep the dogs happy and healthy. We then got to ask her our questions. Next week we will be writing about what you need to look after a pet.
With Christmas a month away today, next week we will be starting to learn the songs ready for the Christmas Carol Concert so don't forget to get your tickets!
7.11.16
In preparation for fireworks night, we used the scarves to create our own bonfire dance. Have a look at the photos below of our fiery movements.
We also thought of words we could use to describe the river Thames. We then had to work together to create our own tape resist art work, using a river word.
21.10.16
The children all had a great time on the trip. We learnt about the River Thames and looked at boats through the ages. We also created our own river art work by using screen printing. Have a look at the photos below.
It was lovely to see you all for Parents Evening this week, thank you for coming! I hope the children have a relaxing half term break- they deserve it!
13.10.16
This week we went on a trip to London! A double decker bus parked in our hall and whisked us off to see the sights. We had an ice cream whilst waiting for Tower Bridge to let a tall boat come past, we paddled in the fountain at Trafalgar square and we even had a selfie with Theresa May outside Downing Street. And all before the end of the day! Have a look at the photos below.
Uncle Fennec heard about our trip to London and decided he wanted to go! So we have written some information for him. He was very impressed that we remembered to use heading, adjectives and commas in a list!
9.10.16
We have a special guest visiting us in Foxes class this week! Uncle Fennec has come to see his nephew and find out about Ascot! The children have written leaflets to Uncle Fennec to give him some information about the different things he can do whilst he's here. Uncle Fennec is looking forward to meeting the class tomorrow!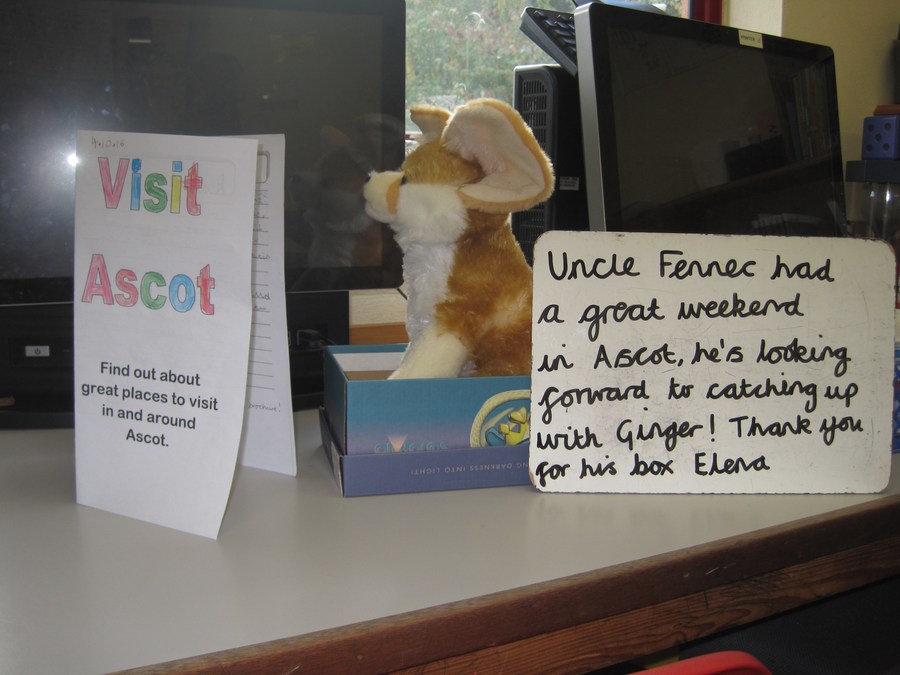 5.10.16
Thank you to all the parents that came on our local walk last week. The children really enjoyed it and it was really useful to have so many hands to help with the mapping.
This week in maths we have been using rulers to measure in cm and m. We had to estimate first and then careful measure. Our estimations got more accurate as we practiced.
Have a look at the photos below.
Don't forget to sign up for a parents evening appointment if you haven't already. Looking forward to seeing you there.
23.9.16
In maths today we played a maths tug of war game, where they have had to practise quick addition. The children really enjoyed it and have asked if they can play it at home! The website address is https://nrich.maths.org/5897
Have a look at the photos below.
Have fun!
When we got to school today, we found that our class pet Ginger, had left us some picture clues around the school to help us find out what our new topic is going to be. We carefully followed the map to find the pictures, where we had to answer a question.
When we got to the end of the clues, we discovered a flag stuck in the ground. Using the spades, we dug up some treasure! In the treasure chest there were emerald rings, sparkly tiaras and diamond necklaces. The treasure was wrapped up in the Union Flag so we think it might belong to the Queen! Her jewels are usually kept in London so we're going to investigate how they ended up at our school.
When we got back into class we had a close look at the treasure and the picture clues. The pictures were all of landmarks in the UK, so our new topic is going to be.....
Amazing places and spaces!
Have a look at the photos below of our treasure hunt.
Don't forget to have a look at the topic web to find out more information about what we will be covering during our topic.
In English today, we took part in drama activities. In our team groups we created a freeze frames of us on different holidays. Can you work out where we are?
8.9.16
Thank you to the parents/grandparents that were able to come to the parents meeting on Tuesday. For those who were unable to attend, there is a copy of the PowerPoint attached below.
We have had a fun first week in Foxes, the children are settling in quickly and are a lovely class! This week we have been learning information about Foxes, using punctuation in our writing, learning about tens and units, sketching foxes and creating a Fox collage.