26.3.18
We have had a fantastic session today with the FASBAT team. Using the story of Tiddler, we used different drama techniques to bring the story to life. Have a look at the photos!
15.3.18
Badgers have been working really hard in Real PE to improve their balancing skills. They have been walking carefully along skipping ropes, hoops and benches with the help of a buddy and also practicing balancing on the balls of their feet in a standing position. At first they were a bit wibbley wobbly but with practice are becoming better 'balancers'.
Harley is this week's 'Mathmagician' for super work on finding
a quarter of different numbers and explaining it so well to everyone.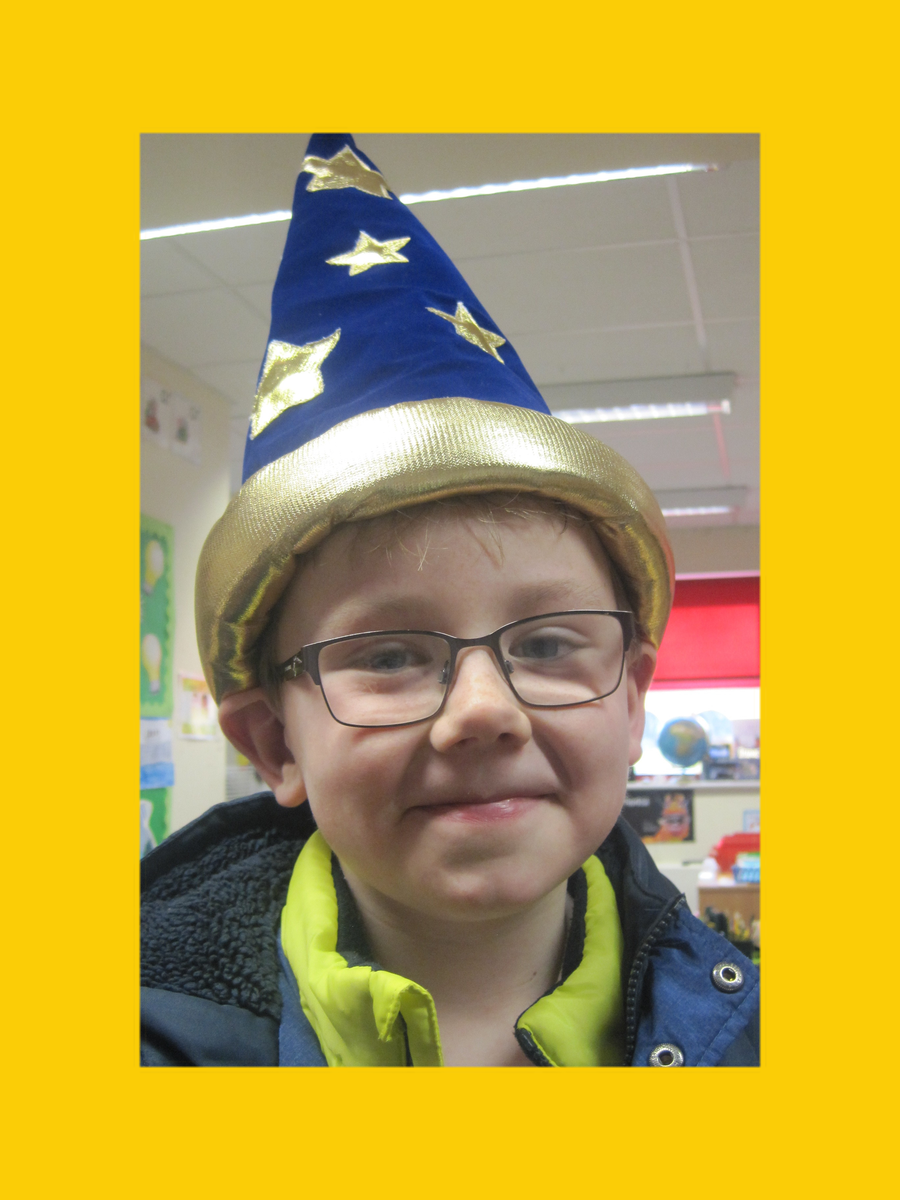 28.2.18
On Monday, Badgers had a fantastic session learning about Chinese New Year. We went into the hall with our year group and put headbands on to help us get into role! We learnt about the festival and how it is celebrated in China. We all had a go at playing instruments and worked hard to stay in time with each other. Chinese dragons then joined in moving and dancing to our music. It was incredibly noisy but great fun! We even learnt a little bit of Chinese!
21.02.18
Today we had a brilliant day! It was a day jam packed full of drama workshops and games which helped the children to investigate and learn more about the Titanic. Izzy our instructor was very impressed with the knowledge the children already had and was dazzled by the children's wonderful costumes as well as their behaviour too.
They worked well in teams to act out various scenarios; thought about how Titanic was built and how to act out various jobs and created characters who might have been passengers. They learnt about the different classes and heard details about what their accommodation on the ship might have been like. Everybody was horrified to learn that there were only 2 bathrooms for 500 3rd class passengers to share!
The children also practiced an awful lot of team work skills as they had to organise, cooperate, listen and discuss.They did a super job!
We noticed some budding actors and actresses too, that we hadn't spotted before and dressing up really helped them to enjoy the day further- so a massive thank you from us for all your hard work. Here are just some of the many photos we took.
19.2.18
On the last couple of days of last half term, we spent some time looking at and investigating 2D and 3D shapes. We talked about how shapes have properties and these help us to recognise them. The children enjoyed using the learnpads to learn about symmetry and edges and the year 2's enjoyed making skeletons of 3D shapes with straws and modelling clay. This really helped them to understand how many edges and vertices each 3D shape has.
7.2.18
There w as some super team work going on in Badgers last week as the children worked brilliantly to create their giant Titanic models. Thank you very much for collecting all your recycling for us.
24.1.18
The children have enjoyed telling us lots of facts about the Titanic.
Did you know the Titanic had 4 funnels, but only needed 3 of them to work properly. The 4th was added to make it look more impressive.
We learnt that the Titanic was 269m long. We used trundle wheels to see if the Titanic would fit in our school field and discovered our field was way too small!
We have had a busy 2 weeks of maths. We have discovered a web site with lots of great maths games on that help us to keep practising all those counting, ordering, sequencing number skills as well as other areas of maths.
https://www.topmarks.co.uk/maths-games/5-7-years/counting
We highly recommend 'Hit the button' and especially as we are looking at money next week, the 'Coins game'.
5.1.18
Happy New Year! We hope you all had a fantastic break.
The children are super excited to find out about our new topic this term. We will become fabulous historians, investigators and researchers as we learn about the Titanic in our topic theme 'Great and ghastly events'.
We have lots of interesting and exciting things planned and hope the children enjoy their learning this term.
Please start collecting small, medium sized boxes, tubes and bottle lids for our model making project in a few weeks time and we will keep you posted about an exciting enrichment workshop day where we would love the children to dress up as a crew member or passenger.