5.11.17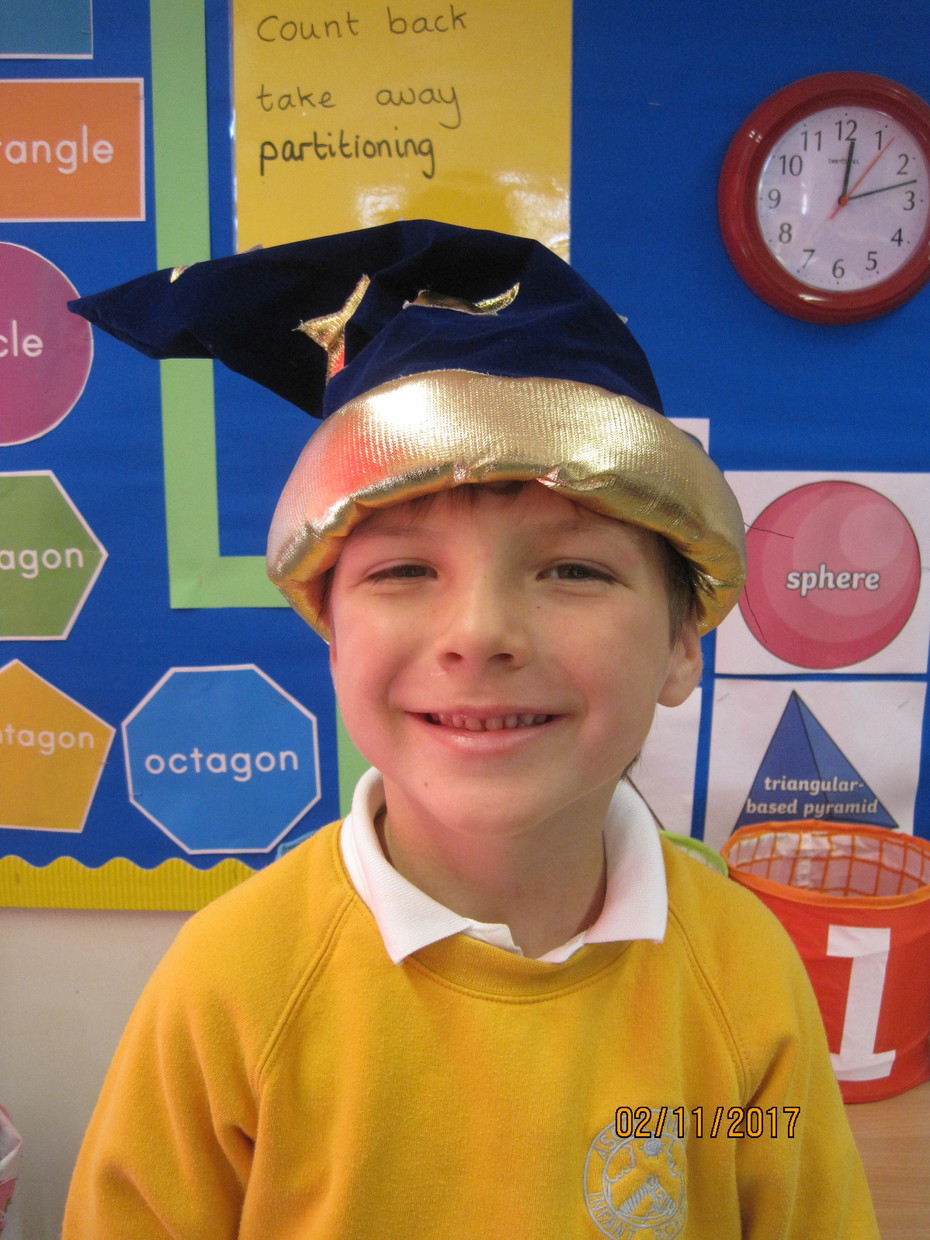 This week we have been busy doubling numbers. We have also been spotting them in number sentences and
using them to work out the answers quickly.
For example 6 +12+6. We can double the 6 first and then double 12 to find the answer.
Well done to Finn who is our class 'Mathagician' for applying those skills brilliantly.
Keep practising those number pairs and doubles at home. A great game you could play is 'Hit the button'.
This can be bought as an app or you can play via the following website:
https://www.topmarks.co.uk/maths-games/hit-the-button
19.10.17
Today we carried out an experiment to investigate how mini beasts survive in different habitats. Mrs Emmins and Mrs Rogers cut up 100 different coloured woolly worms and scattered them on the field. We then pretended to be birds and went hunting for worms. Every time we found one we had to return it to Mrs Rogers at the nest.
After 4 minutes. We stopped and counted the worms we had found. We only had found 82! There were still 18 worms left. We noticed that we had found all the blue worms first and the red and orange worms because they were easy to see.
We searched one last time but this time we did a 'police line up', linking arms and taking one step carefully at a time. We found 8 more worms.
Mrs Rogers showed us the colour that we had not found yet. It was dark green.
Tanav said "The woolly worms are powerfully camouflaged because we couldn't see them."
Maggie said "Worms are very camouflaged because they are a certain colour. If worms were bright colours then birds would be able to spot them and gobble them up."
Alfie sugested "If I was a woolly worm I would definitely be dark green so I wouldn't get eaten up."
Over the last two weeks our learning has been focused around the book By the Light of the Harvest Moon by Harriet Ziefert. Last week we read only part of the story and wrote our own endings. This week we found out what actually happened and thoroughtly enjoyed discovering the world of the Leaf People. We looked at the language and word choices the author used and tried to think of synonyms for our favourite words. We will continue to use this book next week so chatting about the story at home would be helpful. There is a YouTube video of the story which your child may wish to watch. https://www.youtube.com/watch?v=PXIFn-pV8hk
20.9.17
Last week, the children in Badgers learnt about the artist Andy Goldsworthy. We looked at some of the sculptures he has made using natural materials and then went outside to create our own. We found all sorts of natural objects to use and then worked together in groups to create our sculptures. Have a look at our amazing artwork!
Friday 8th September.
We hope you all had a fantastic summer holiday. The children have enjoyed sharing their summer adventures with us. We are really pleased with how they have settled back into school this week and how they have been adapting to new routines and rules. We are sure they will be feeling very tired by the end of today!
Next Wednesday there will be an opportunity to pop into Badgers to come and meet both Mrs Arden and I. We will give you a little more information about day to day routines and things like home learning, reading etc. We look forward to meeting you. (2:30-3pm) If you are unable to make it, please don't panic, we will have some notes we can send home and will catch up with you another time.